Excerpt from The New Hope Enterprise
Dec. 29, 1863
It is a sad day indeed when we are forced to communicate such news as follows, but it is our duty to bring you even the most scandalous incidents…even if they involve one of the most highly regarded residents of our region—the venerated war hero, Colonel Johnathon P. Wescott.
Mrs. Charlotte Tisdale, a well-respected resident of New Hope reported the following, and we relay it now to you. It seems that an impromptu gala was thrown together at Lacewood by Colonel Wescott's men, who were given leave by their beloved commander to take part in Christmas Eve festivities. It was late at night before Colonel Wescott left his post on the battlefield, but he finally appeared at Lacewood, looking as gallant and intrepid as ever such a highly esteemed man can look.
Of course, those in attendance at Lacewood included all of the eligible young ladies from the region who hoped to catch a glimpse—or perhaps even a dance—with the widowed father.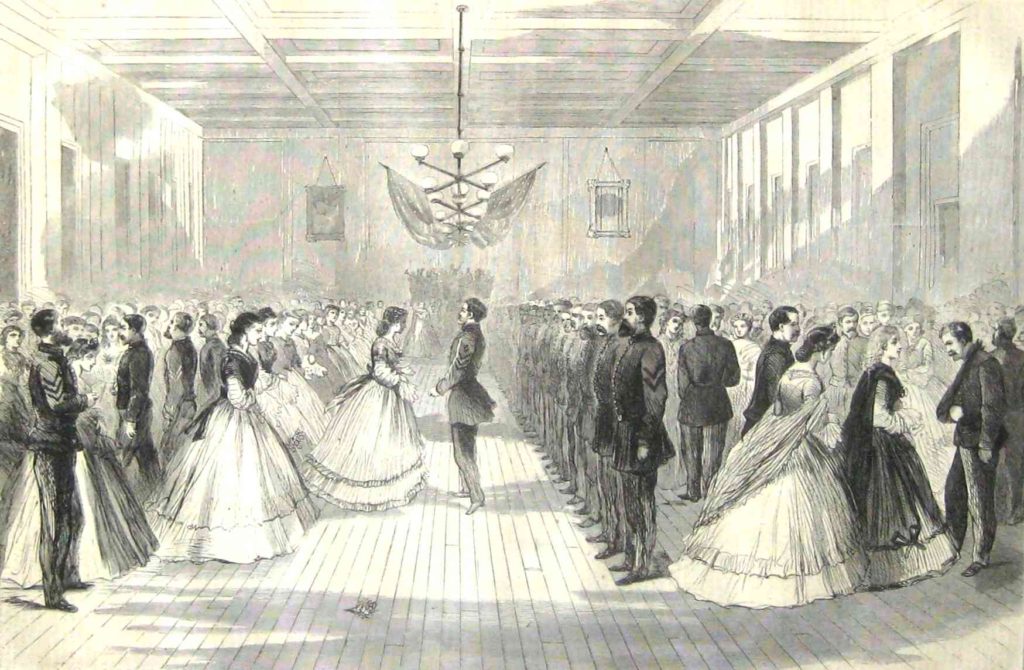 Dear readers, here is the news of which I warned you. It has been reported to us by Mrs. Tisdale (and others) that the Colonel danced the night away—not with one of the highly regarded Southern belles in attendance—but with the Yankee caretaker of his young daughter!
Yes, friends, if you live in New Hope, you know the sad story. The poor child was left motherless by the passing of his wife almost a year ago, and now the sweet darling has been left in the hands of a stranger whose reputation and character are known to us only by the gossip that trickles in by attentive neighbors.
However, we know all we need to know. Mrs. Tisdale confirmed that this woman, this Yankee she-devil, hails from New York and has a brother in the Union army. Yes, you read that correctly. A brother…In the Union Army.
Wishing to verify these rumors—which are obviously too absurd and preposterous to be accepted on their face, we discovered that the news gets even worse. It seems Miss Annie Logan (the caretaker) placed herself beneath the mistletoe when Colonel Wescott was near, and, of course, being a Southern gentlemen of the highest order, he felt obligated to satisfy the tradition that has been handed down for centuries.
My own face reddens at the thought of this conniving kiss. Who knows what else has transpired between the walls of Lacewood? We can only hope that it will not stain the character of its occupants for generations to come…
About the Book
Two people trying to escape their pasts find a connection through an old house—and fulfill a destiny through the secrets it shares. Part love story, part ghost story, Lacewood is a timeless novel about trusting in fate, letting of the past, and believing in things that can't be seen.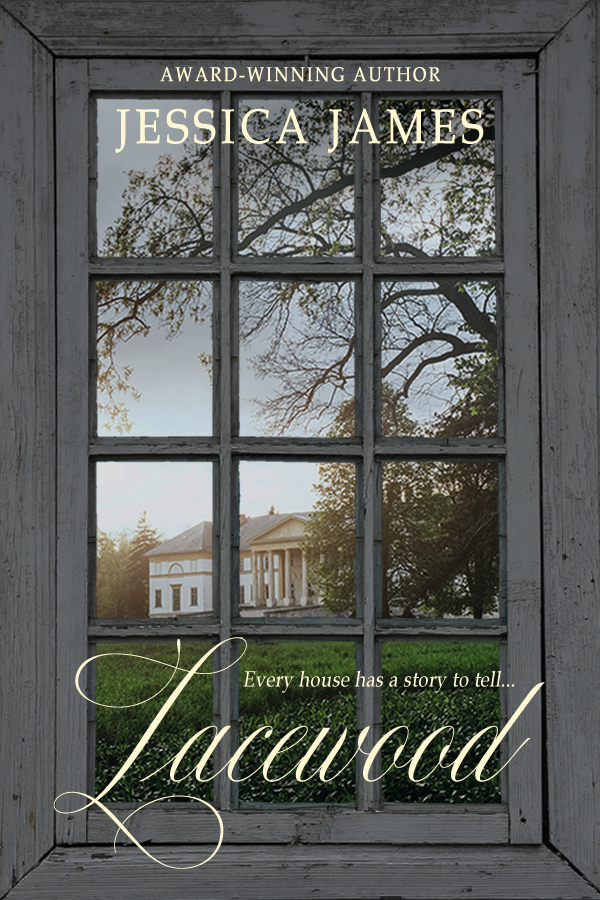 MOVING TO A SMALL TOWN in Virginia is a big change for New York socialite Katie McCain. But when she stumbles across an abandoned 200-year-old mansion, she's enthralled by the enduring beauty of the neglected estate—and captivated by the haunting portrait of a woman in mourning.
Purchasing the property on a whim, Katie attempts to fit in with the colorful characters in the town of New Hope, while trying to unravel the mystery of the "widow of Lacewood." As she pieces together the previous owner's heartrending story, Katie uncovers secrets the house has held for centuries, and discovers the key to coming to terms with her own sense of loss.
Sometimes love is just too powerful for one lifetime…
The past and present converge when hometown hero Will Durham returns and begins his own healing process by helping the "city girl" restore the place that holds so many memories. As the mystic web of destiny is woven, a love story that might have been lost forever is exposed, and a destiny that has been waiting in the shadows for centuries is fulfilled.
Take advantage of the low launch-week price of only $3.99, and sign up for the author's newsletter at https://www.jessicajamesbooks.com.
BUY LINKS:
An Excerpt
December 1863
"I think Jon has finally broken away from the ladies," Luke said at last. "Here he comes."
Annie turned and watched with an incredible degree of composure as Colonel Wescott strode toward her with calm detachment, pinioning her where she stood with his devouring stare. A strange sensation throbbed in her then—like the beating of a new heart—and she marveled at its power to fluster and confuse.
When he reached her he stopped, but his caressing gaze continued to play across her face. "You are aware of the tradition, I suppose."
Colonel Wescott's voice, Annie had learned, could be penetrating and commanding, or gentle and kind. He could easily silence an entire roomful of people without yelling or losing control—and could just as effortlessly melt her heart with the tender tones of a father.
The tenor tonight was both warm and imposing, throwing her off balance. Her eyes darted around, not understanding his meaning. "Tradition?"
He merely gestured to a place over her head, his smile widening as she took in the swag of mistletoe hanging above her.
Grasping Luke's ruse that had placed her in this spot, Annie transferred her gaze to Luke just as he was exchanging a mischievous wink with his brother. Even Miss Benton was now brimming over with amusement.
"Do you need schooling in the ritual?" Colonel Wescott's tone was businesslike, but the sentiment on his face was not. It reflected a playfulness, a cheerful joviality that was both infatuating and intimidating. He'd never crossed this line of familiarity with her before—and Annie was fairly sure he'd not done so with others, even those he considered close friends.
She wanted to pretend an affront, but when faced with his appealing smile her defenses melted away. Candlelight and music filled the air, exaggerating and intensifying the intoxication of her senses. Laughter and conversation blended and blurred until nothing existed but the man before her, whose smoldering eyes beckoned seductively.
About the Author
Jessica James is an award-winning author of romantic suspense, historical fiction, and Christian fiction, who combined all of her favorite things to create Lacewood.
Her new release is a multi-era, small town, clean, inspirational novel that melds together elements of mystery, history, and romance.
As someone who lives in a 200-year-old house, Jessica was intrigued when thinking about the generations of people who occupied the same home. Lacewood gives readers a behind-the-scenes glimpse of what took place in an old neglected Southern mansion before two people from the modern world stumble across it and into each other. It's a love story that spans centuries, taking readers on a journey into the past as the house reveals secrets about a long-lost love affair.
You can find her here: