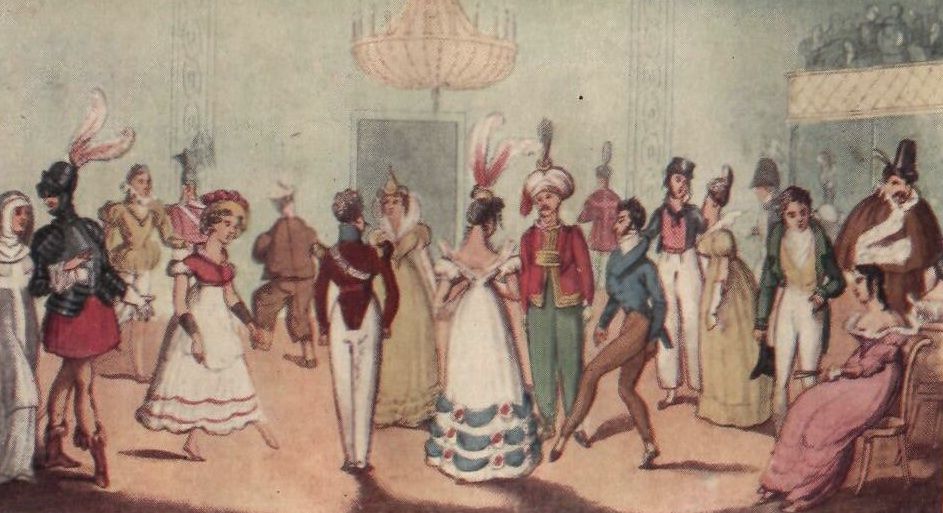 Jake looked up from the Society pages of the paper he had been painstakingly reading, his lips moving as he negotiated his way through the type. "Their Graces the Duke and Duchess Leaver are attending a Masquerade Ball," he announced.
From his position at the kitchen table, where he was cleaning and reloading a fearsome array of pistols, Jonah gave a snort of derision. "What's that to you and me? Think we'll get an invitation?"
"Lots of rich people at a Masquerade Ball," Jake said. "Arriving in carriages, jewelry and everything."
For a moment, Jonah looked intrigued, then he shook his head. "Nope. Not worth it. Robbing anyone under the protection of Duke Leaver? And now I've heard Her Grace has learned how to shoot too!"


A writer's life
           "Children, sit down for dinner. No, your mother won't be joining us tonight. Why? She's off on another one of her little adventures. Yes, she still loves you and will, no doubt, see you later for bed time stories."

"It is lucky she is in her office. I believe you are correct. Some people leave on a trip in their cars. Your mother stays home and pretends to be working. She'll join us directly."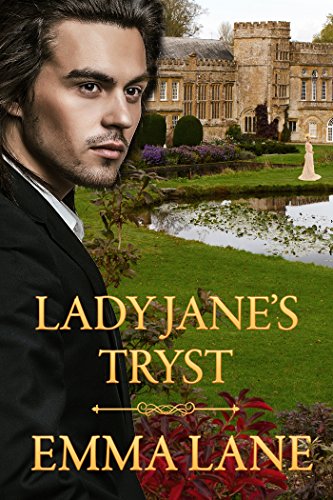 "Lady Jane's Tryst" grew out of my desire to investigate the seaside town of Brighton in the United Kingdom. In the story, "Lady Jane's Tryst," our heroine has been confined to a boarding school for girls for five long years. Her nocturnal explorations of the small town of Brighton reached a climax when she encountered an intriguing  pirate, a spy, ultimately a duke. Her spirit meshed with that of the handsome young man who worked behind the scenes for his government. Their exciting adventures led them to an ultimate happily-ever-after ending. And beyond…and then…
            "You jist keep your clapper shut! Pay attention to the little master!"

Sobbing—"Master shot him dead! Is he jist to stay there in the middle of the road?"

"Master shoot you iffin you keep up that caterwauling. What do he care about a man bent on shooting us all dead. Crows gots to eat somme'in."

"John? Are we to leave his body in the middle of the road? What will folks say?" "Bad ton, my love?  I'd shoot him all over again if I could. Threatening my family like that."
In the sequel, "Valentine Masquerade," Lady Jane and the duke have a family. Fast forward eight years. Is marriage dull, mundane, or stupefying? Curiosity compels a peek into the lives of the popular couple and their young married friends as they prepare for a Valentine Masquerade Ball. We follow the Duchess as she visits her friends, encountering first one domestic situation and then another. Slowly the power of her position dawns on her. She is the wife of a Duke; people listen when she speaks and sticky problems are solved. A loving, albeit arrogant, husband and a scamp of a son lend more than enough excitement to Jane's life, but an old enemy causes consternation. The Duke and Duchess Leaver are up for it, and demonstrate complete accord. Jane has learned to shoot a gun. Enemies beware!


Valentine Masquerade
"You have bewitched me body and soul, and I love, I love, I love you."
————-Pride and Prejudice
Romance shimmers with suspicious matchmaking in progress, while a whimsical young viscount creates a hilarious solution to end a perplexing mystery. Into the blissful partnership between Lady Jane and her faux pirate, the Duke of Leaver, an old enemy reappears causing consternation.
A Valentine Masquerade
Two of Ms. Lane's most interesting characters return in a vignette of mature family romance and affection as Lady Jane discovers the authority of the title, Duchess of Leaver.
A Valentine Surprise
A Valentine house party on a country estate creates entertainment for the entire family while cupid works his magic. Romance simmers between the eldest daughter and her handsome suitor.
Buy Links


Meet Emma Lane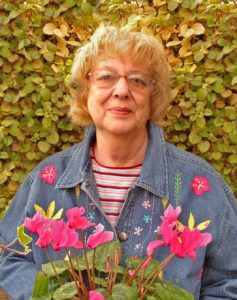 Emma Lane is a gifted author who writes under several pen-names. She lives with her patient husband on several acres outside a typical American village in Western New York. Her day job is working with flowers at her son's plant nursery.
https://www.facebook.com/profile.php?id=100000338539637
https://twitter.com/emmajlane1
Click here for a previous Teatime Tattler post on Lady Jane's Tryst.