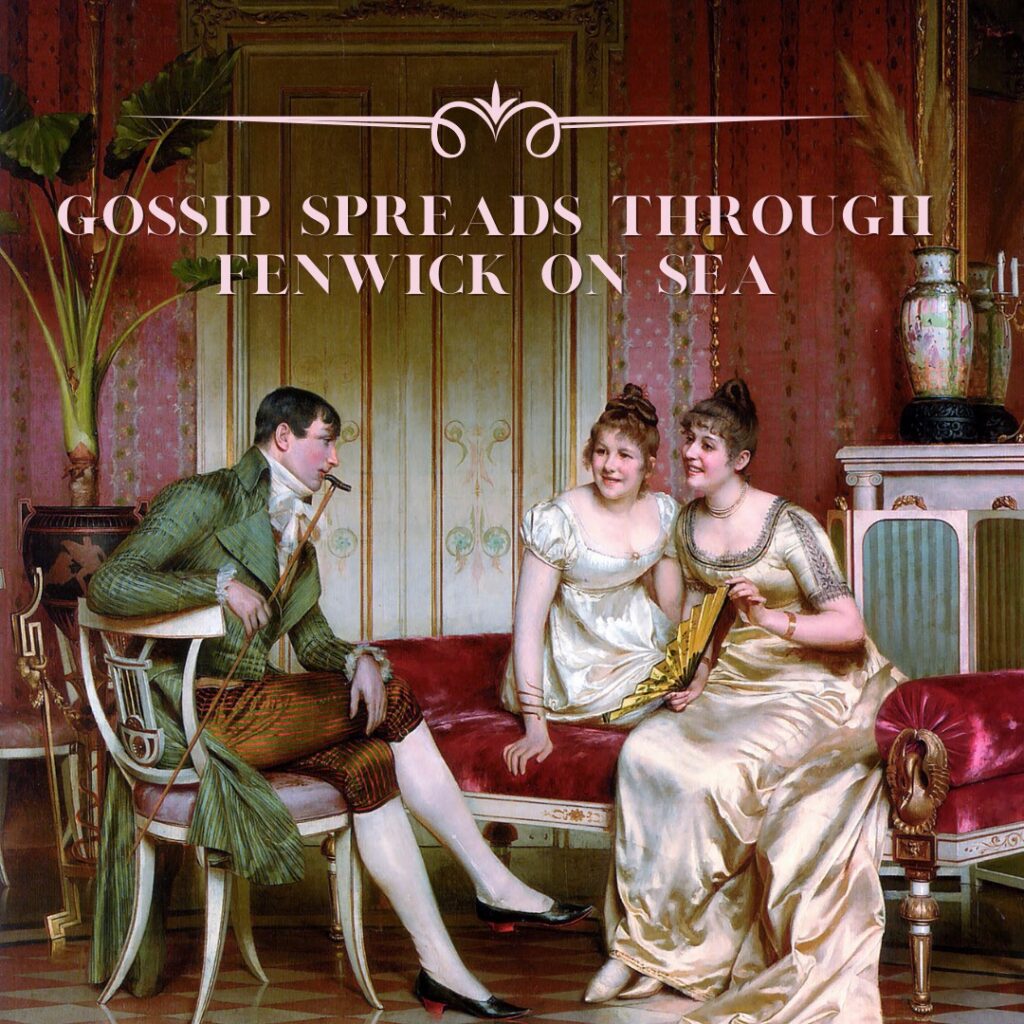 Concern is buzzing in Fenwick on Sea and across these United Kingdoms, as scurrilous gossip about the goings on during the recent storm spread through the reports in that scandal rag, The Teatime Tattler.
The contest is now closed and we have winners.
---
For the name of the reporter, see A Golden Opportunity.
Read the reactions of our characters to the wicked gossip in our blog hop, where each author will give their characters free rein to respond to the accusations in The Teatime Tattler reports shown in the book before each novella.
---
Our contest was to guess the identity of the reporter snooping on the people trapped in the Queen's Barque and the good people of Fenwick on Sea from the clues in the eight charming novellas in the collection Storm & Shelter.
All correct answers were entered for the prizes listed below. The winners (shown in the graphic above) were selected at random. Open internationally.
Grand prize: $100 gift card
Second: a made-to-order story by Jude Knight and Caroline Warfield
Third: winner's choice of an electronic copy of any of the earlier Bluestocking Belles' collections.
The contest closed on 23rd April at midnight New York time, and prizes were drawn and announced on 24th April.