Fortune's Favorite

It has been noted by a member of the ton currently staying at the Queen's Barque in Fenwick on Sea, that shipwreck survivor Mrs. Simon, who is recovering at the inn, bears a striking resemblance to the well-known beauty, heiress Miss Letitia Lovell. On the other hand, no one claims to have ever seen the mysterious Mr. Simon among Miss Lovell's many suitors. We must offer Mr. Simon our heartiest congratulations upon his good fortune—which we are assured is considerable!

The teatime Tatter, April 2015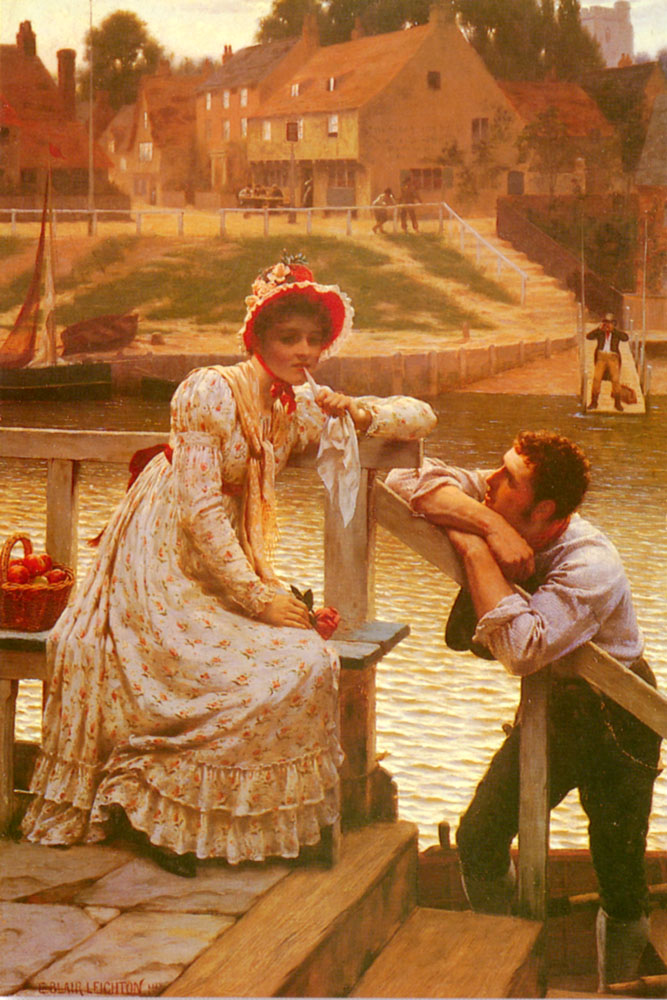 "I don't like this, Simon."
Despite Letty's clear agitation, Simon couldn't help being pleased that she dropped beside him on the wall, with all the ease of old companionship. That warmed him more than the sunshine currently beaming down on his face.
"Don't like what?" he asked idly.
"The whole inn is a seething hotbed of gossip, and if any of this gets into the Teatime Tattler -."
"Any of what?" he interrupted.
"Mrs. Brewster just warned me that rumor says I'm an heiress!"
"You are."
"They think I've run away with you, that you're an unprincipled fortune hunter!"
"I've been called worse." He regarded her, frowning. "It's your reputation that would suffer. But no one knows who you are. They're only guessing."
"Well, my uncle's visit will hardly have quelled the rumor," she said, holding out her hand to the inn's great, hairy dog, who then flumped down at her feet.
"Deny everything," Simon advised. "And stick to it."
Letty shook her head. "It isn't just us. This reporter could cause damage to so many people – Miss Abney with the schoolboys, the vicar, that charming lady who is rumored to be a newly married countess! As for the blacksmith—" She broke off, groaning. "You see? Even I am gossiping now! Who could be ferreting out all this information?"
"Oh, I know that," Simon admitted.
Letty, who had bent to scratch the dog's ears, straightened and stared at him. "Who?"
WHO IS THE SNOOPING REPORTER?
As told in Storm & Shelter in eight original novellas, refugees—the injured, the devious, and the lonely, lords, ladies, and simple folk; spies, pirates, and smugglers all sheltered at the Queen's Barque Inn. Now concern is buzzing in Fenwick on Sea and across these United Kingdoms, as scurrilous gossip about the goings on during the recent storm spread through the reports in that scandal rag, The Teatime Tattler. Who is the snoop?
YOU CAN HELP
Correctly identify the reporter and be entered to win a $100 gift card and other great prizes. There are details and instructions for entering here: https://bluestockingbelles.net/belles-joint-projects/storm-shelter/wanted-the-snooping-teatime-tattler-reporter/
CLUES
There are clues in every story in Storm & Shelter. Find more clues by following on to each stop in our Snooping Reporter Blog Hop. The next stop is on Caroline Warfield's Blog, https://www.carolinewarfield.com/an-earls-daughter-hits-hard-times/
ABOUT THE BOOK
Storm & Shelter: A Bluestocking Belles Collection with Friends
When a storm blows off the North Sea and slams into the village of Fenwick on Sea, the villagers prepare for the inevitable: shipwreck, flood, land slips, and stranded travelers. The Queen's Barque Inn quickly fills with the injured, the devious, and the lonely—lords, ladies, and simple folk; spies, pirates, and smugglers all trapped together. Intrigue crackles through the village, and passion lights up the hotel.
One storm, eight authors, eight heartwarming novellas.
Buy it for 99 cents until April 17
https://books2read.com/u/38Rr8w
International Buy Links:
Amazon AU |BR |CA |DE |ES |FR |IN |IT |JP |MX |NL |UK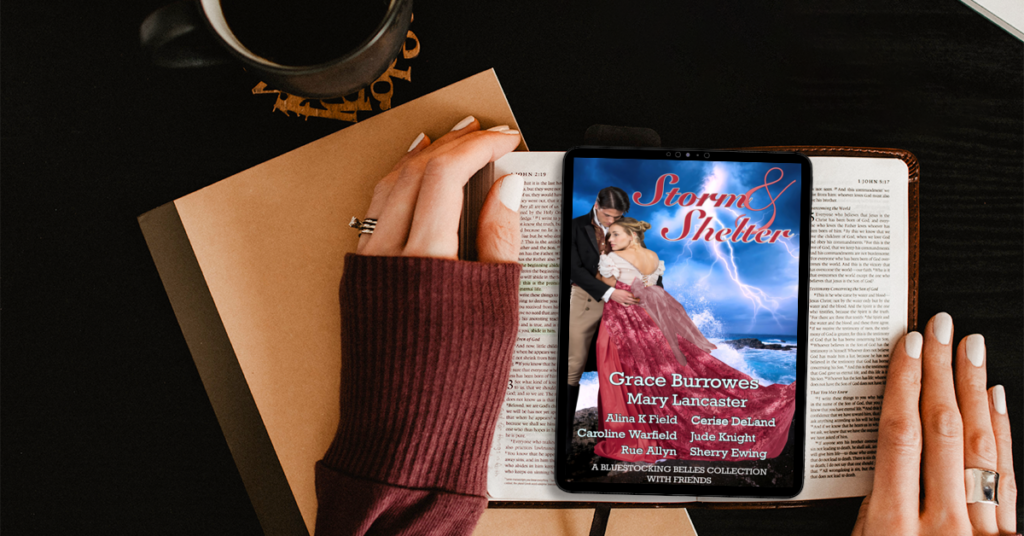 An Improbable Hero by Mary Lancaster
A runaway heiress, a mysterious stranger.
When Letty's ship founders in a violent storm, she forges a rare bond with her rescuer.
Simon is a troubled man on a final, deadly mission—until the spirited yet soothing Letty makes him question everything. Hiding in plain sight among the refugees at The Queen's Barque, Simon is more than capable of protecting them both. But when the floods recede, can either of them say goodbye?
Don't forget to continue to looking for clues on Caroline Warfield's Blog, https://www.carolinewarfield.com/an-earls-daughter-hits-hard-times/