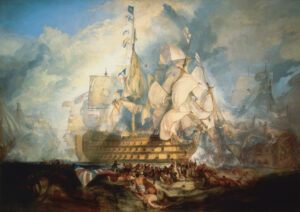 Previously Recorded Interview:
Ah, there you are and just in time. Thank you for joining us on WRAC. I knew you wouldn't want to miss this. We've pulled a real coup. Let me give you a little background before they begin. I'm your host and moderator, Justin Case. We're about to interview the hero, Lord Fraser Castleton, and heroine, Lady Marianna Ravencroft, of Ruth A. Casie's book, The Lady and the Barrister. I see everyone is ready. I'll fill you in on their story when the interview is over.
[footsteps walking across the floor]
Justin Case: (Facing the audience) Welcome and good afternoon. Today's guests are Lord Fraser Castleton, the new Duke of Willbury a barrister and veteran of the War of Trafalgar. Also with us is his intended, Lady Marianna Ravencroft. She gives her time to the Sommer-by-the-Sea Foundation, raising funds for the disadvantaged. She does that in a very unique manner. She is the eminent event planner who asks her patrons to donate her fee to the Foundation. She has an impressive list of clients, there is a rumor that even the queen may be commissioning her services.
As you know our time is limited so I won't go into their backgrounds. You can find all that in the story.
One minute, I'm getting a message from the control room. Yes. Our guest have just arrived. They are just coming in the studio door. I have a good view of Lord Castleton. He is a handsome man with dark wavy hair, a bit unruly, he keeps combing his fingers through it. He has a well-trimmed beard and blue green eyes. Ah, I can see why ladies swoon. I wish you could see for yourself. Lady Anna, as she prefers to be called, described him as having "a devastating smile that curled her toes." 
Wait, Lady Anna is turning around. Oh, my, her bronze curls frame her face. She has a slender frame and slim hips. Her penetrating brown eyes can take your breath away. I can see from her smile that she is a bit mischievous and full of good humor. They make a lovely couple. Here they come.
(Justin stood as the guests entered) Please, have a seat. I want to thank you both for taking time to talk to us today. 
Lord Fraser: We are happy to visit with you.
Justin: I want to be respectful of your time so let's go right into our questions. Sometimes an author's vision of the story doesn't always match with that of the characters. Do you have any complaints on how Ms. Casie depicted you or the story events.
Lord Fraser: (Glanced at his wife then back at Justin) No. Not at all. Our story is a Regency friends to lovers story. As a bachelor duke there wasn't anywhere, I could go that some mother, grandmother or aunt was telling me how they had just the woman I had to meet. Surely, I would marry her.
Lady Anna: I had a similar situation. With my family's situation, money and title, men were coming out of the woodwork telling me they were just what I needed. They were more than happy to take over the management of my money and estate. They event thought I would give up my business, after all, women in my situation didn't work. Can you imagine. Even though I helped the families in our village.
Justin: That brings up an interesting question. When you marry, who will take care of the household accounts?
Lord Fraser and Lady Anna answered simultaneously: We both will, together.
Justin: (chuckling) I am sure that is a first in Regency England. Lady Anna, I understand the story centers around a pact you make with Lord Fraser.
Lady Anna: It's a simple one. We decided to pretend he was courting me to keep others from bombarding us with matches. We decided we would find the perfect match for each other. (Anna glances at Fraser) We never realized we already had met our perfect match.
Justin: Very clever. I don't want to give away the story, but Lady Anna your distant cousin had other plans for you. 
Lord Fraser: (holding Anna's hand) You don't have to speak about that.
Lady Anna: (looking at him lovingly then at Justin) My cousin Richard wanted money and power. Like others who had approached me, he thought marrying me was his answer. But he was a devious man who caused pain not only to my family, but to his Grace's family as well. But you came to my rescue.
Lord Fraser: Kaiah played a big part in that.
Justin: Ah, yes, Kaiah, an extraordinary shepherd. (listening to his earpiece) I want to thank Lord Fraser and Lady Anna for joining us today. You can find out more about Kaiah, Lord Fraser, and Lady Anna The Lady and the Barrister by Ruth A. Casie.
I'd like to acknowledge our station, WRAC and staff for their commitment and fortitude to see this project to fruition. Many technologies had to be developed to make this happen and credit must be given where credit is deserved.
General Manager — Norma Leigh Lucid
Studio Manager — Helen Back
Maintenance Supervisors — Earl E. Bird and Ella Vada
Musical Supervisor — Kerry Oki
Electrical Engineers — Flint Sparks and Les Volt
Sound Crew — Mike Rafone and Constance Hum
Traffic Manager — Joy Rider
Legal Advisor — Sara Bellum
Researchers — Paige Turner and Rita Booke
Commissary Director — Jasmine Rice
Security Directors — Barry Cade and Anna Conda
Funded by donors Hy Price and his wonderful wife Lois Price
The Lady and the Barrister – Book 1
The Return of the Ladies of Sommer-by-the-Sea
 After two failed London Seasons the fussy heiress doesn't have a suitor. Her close friend, a newly minted duke cannot keep the mothers with single daughters away. They make a pact to pretend to court while they find each other the perfect mate. When will they realize, they don't have to look very far.
Releases April 11 – Amazon KU https://www.amazon.com/dp/B0BSG2GMH9 
Excerpt
"There was a time… I'm almost embarrassed to tell you."
He leaned down and spoke so only she could hear. "You must know your secrets are safe with me. Now that you've piqued my interest, you must tell me."
"That at one time I thought about wearing a token of some sort and letting people think someone had offered for me just to stop their infernal questions and interference."
They entered the dining room.
"I don't think that's so terrible." They browsed the table looking for their place card. "Look at Violet Scofield. She has it in her mind that we are interested in each other and is looking elsewhere for a match for Sonia's niece. There can't be any rumors of being after each other's fortunes. We've known each other almost all our lives, and we get along well."
She stopped and stared at him. He tugged her along.
"You're serious, aren't you?" The thought was intriguing. "No, it's impossible."
"Here we are. Conveniently next to each other." Willbury pulled out her chair. "I don't think it's impossible. A bit reckless, but nothing more. What obstacles could there be?"
He bent close as he moved her chair.
"We will be courting, not engaged. That will leave both of us able to discontinue the arrangement without consequences. Isn't that the purpose of courting? To see if we suit?"
She was more astonished that he was serious about this arrangement and not his usual teasing self.
He took his seat. "This will only work if everyone believes us." He leaned over to Mrs. Bainbridge next to him and said something she didn't hear.
Anna remained quiet. His idea was preposterous. It would require spending a great deal of time together. She gave him a sideways glance. Yes, she'd been thinking about him since yesterday, but this? And yes, they'd spent a lot of time together when they were younger, and she did miss her close friend.
He came away from Mrs. Bainbridge, chuckled, and returned his attention to her.
"I could always tell when you were conjuring up something. You are giving my proposition thought, aren't you?"
Anna dipped her head with all intentions of putting an end to his teasing. She schooled her face, presenting a stern haughty glare. She raised her chin and gazed into his eyes. The corner of his mouth twitched into his cheek, creating a mischievous mien.
His gentle laughter rippled through the air. His roguish eyes and lips released something inside her. She recognized his silent challenge. He thought he would accomplish what she could not.
 About the Author
Ruth A Casie is a USA Today bestselling author. She writes historical adventures from the shores of medieval Scotland to the cobblestone streets of Regency London. Within the pages you'll discover 'edge-of-your-seat' suspense, mind boggling drama, and heart melting emotions featuring strong women and the men who deserve them. Grab your favorite cup of tea, or an ale if you prefer, and join her heroes and heroines as they race across the pages to find their happily ever after.  Ruth hopes her stories are your next favorite adventures!
Ruth's Newsletter Signup: http://bit.ly/RuthsNewsletterSignUp
Facebook Author Page: https://www.facebook.com/RuthACasie/
Amazon: https://amazon.com/author/ruthacasie   
Pinterest: https://www.pinterest.com/ruthacasie/
TikTok: https://www.tiktok.com/@ruthacasie