April 20, 1818
Mrs. Claudian's boarding house
Rome
"There goes Mr. Ridley. Alone again," Mrs. Claudian groused as she watched the bustling activity on the street in front of her boarding house.
"Who is he?" Miss Kingston followed the older woman's gaze. The man in question was possessed of a barrel chest, broad shoulders, a head of dark hair, and as he paused to speak with another man in the street, she stole a peek at his taut backside that was more or less on display in the rather tight tan breeches. "I don't believe I'm familiar with him."
The land lady snorted. "Of course you are not. You only just arrived two days ago, and he hasn't left his rooms. Only does when he is out of brandy. Nasty stuff." She handed Miss Kingston a cup of tea. "I will be flooded with English transplants soon."
"There is nothing wrong with wishing to take a holiday of sorts in Rome," Miss Kingston said, but her gaze didn't leave Mr. Ridley's most pleasing form. "Why do you have an interest in him?"
"Why not?" Mrs. Claudian gestured at him with a flourish that only the Italians could master. "He is exquisite, yes? And I am not blind." Her clucking sounded much like a hen. "He has been here for a few years. Retired from what he calls Bow Street." She shrugged, and it was eloquent. "And he is unattached."
"Oh?" Now that was interesting. "Oh!" Miss Kingston turned to the older lady in some excitement. "You wish to play matchmaker to him." It wasn't a question. "Is there someone in mind?" She stopped short of preening, for though Mr. Ridley wasn't a handsome sort, he wasn't ugly.
"Stop that, young woman." The Italian woman shook her head. The strands of gray in her black hair sparkled in the Roman sunshine. "You are not his equal." Her dark gaze seemed to go right through her. "Too mousy. No backbone. No tragic tale. He'll never notice you." She shook her head. "Besides, your fiancée will come to retrieve you soon enough. He has chased you all over the Continent already."
Miss Kingston huffed in annoyance, for she'd assumed she was much more mysterious than that. She had only told the land lady a few things regarding how she'd ended up here. "What makes you think I'll take him back?"
"You have no vision. He has coin. You will take him back, marry him, and return to England flush with bridal excitement, ready to take up the reins of your unremarkable life." Mrs. Claudian took a sip of her tea while she watched the strapping Mr. Ridley. "He is a detective."
"Is that important?" Truly, Miss Kingston didn't understand. And her cheeks still burned with indignation from the slight.
"I think so. He finds lost things. It is a good skill to have."
"Yet he is unattached."
"Yes, and without an income."
Perhaps he wasn't as interesting as she thought. Certainly not a catch by English standards. "Then why do you show an interest in such an unremarkable man?"
"He has a cat," Mrs. Claudian said, as if that made all the difference.
"I do not care for cats." When Miss Kingston merely stared, the land lady sighed. 
"That says more about you than anything else." Mrs. Claudian harrumphed. "The gods are not done with Mr. Ridley."
"How can you know that?" Truly, the denizens of Rome were not quite right in their upper stories, for they were forever spouting stories of gods and goddess, of fate and folly, instead of seeing people around them for what they were. Much different than jolly old England. This country was entirely too romantic. Perhaps she would take her errant fiancée back after all.
"Men like Mr. Ridley have a destiny to fulfil." The older woman continued to sip her tea. When the man in question glanced in their direction, she waved with her free hand. With a scowl, he waved back before continuing on his way. "He will be needed, and soon, for a case that will have everyone in Rome talking."
"You don't know that." Miss Kingston frowned. Perhaps she should go take in the sights before she went back to England.
"I do not, but how can it not be true? He has secrets, that one, and his heart was broken in the past. He only needs one special woman to cross his path to help him heal, to give him back a purpose." She nodded and drained the contents of her teacup. "It will be soon. I can feel it."
"I would rather have facts and assurances." Miss Kingston finished her tea. "And a future without struggle." Compared to the departing Mr. Ridley, her fiancée didn't look half bad.
"And that is why your union will be without heat or passion." A slow smile curved Mrs. Claudian's lips. "His whole world will be shaken at its foundations before long, and the poor man will fall hard." She snorted with laughter. "I look forward to his suffering. He deserves a woman who will challenge in him every way."
Miss Kingston frowned. It was unseemly how meddling Mrs. Claudian was. "Thank you for the tea. I'll just grab my maid, for I wish to perhaps take in the Forum before night fall."
"I shall make your fiancée feel welcome if he arrives while you are out." She winked. "It is something else I know." She waved her off with a shooing motion. "Go. You scare away potential matchmaking clients with your rigid posture and frowns."
With a huff, Miss Kingston went back into the unassuming boarding house. Why did she ever think running to Rome was a good idea? There was nothing but sunshine and fanciful attitudes here, much different from England.
Blurb for My Dear Mr. Ridley:
Sometimes, the road to romance is littered with intrigue, harrowing danger, and wild shock.
The year is 1818 and Theodosia Netherton—Lady Ballantyne—is wintering in the sunny climes of Italy in an effort to protect her health as well as to visit her brother. Widowed for three years, she has no interest in a new romance, but when a horrific emergency leads her to the doorstep of a handsome, former Bow Street Runner with wide shoulders and a mysterious scar, she might just change her mind.
Mr. Hudson Ridley is in Rome for the warmth and relative obscurity. Retired at the age of eight and thirty, the last thing he wants is to become embroiled in a kidnapping plot that involves an attractive widow and her missing son. Yet he was the best in the retrieval business in his prime, and she did have hauntingly unforgettable eyes as well as a smile that could make a man do wicked, stupid things.
In the quest to hunt the people who nabbed the boy and heir to a viscounty, Theodosia and Hudson dance about mutual desire until passion gets the better of them one star-lit evening amidst some of the country's finest ruins. But tracking the criminals turns deadly when shots are fired at them. Time is running out to rescue the young heir, keep a valuable jewel safe, and somehow discover if love is the ultimate reward despite the risk.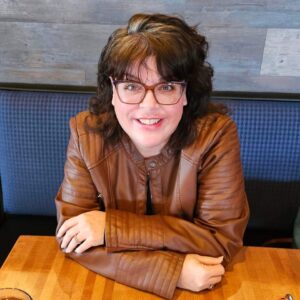 Can two fearful hearts feel less broken together? Find out in My Dear Mr. Ridley, the first book in the exciting new Diamonds of London series.
Author Sandra Sookoo
Buy links:
Amz: https://www.amazon.com/dp/B0B2V529KB
B&N: https://www.barnesandnoble.com/w/my-dear-mr-ridley-sandra-sookoo/1141586015;jsessionid=3CA5546682E4E157B828E6198ABC41DB.prodny_store02-atgap05?ean=2940166288684
Kobo: https://www.kobo.com/us/en/ebook/my-dear-mr-ridley
Apple: https://books.apple.com/us/book/id6442912743
Social media links:
Facebook Profile: https://www.facebook.com/sandra.sookoo
Facebook Author Page: https://www.facebook.com/sandrasookooauthor/
Private reader group on FB: https://www.facebook.com/groups/1985711228318050/
Amazon page: amazon.com/author/sandrasookoo
Instagram: https://www.instagram.com/sandrasookoo/
Pinterest: https://www.pinterest.com/sandrasookoo/
Book Bub: https://www.bookbub.com/authors/sandra-sookoo
Website: http://www.sandrasookoo.com
Also, if you want to join my ARC review team on BookSprout, here's the link: https://booksprout.co/reviewer/team/10540/sandra-sookoos-review-team
Bear in mind, these ARCS go fast, like in a few hours the day I post so make sure you're signed up for notifications.