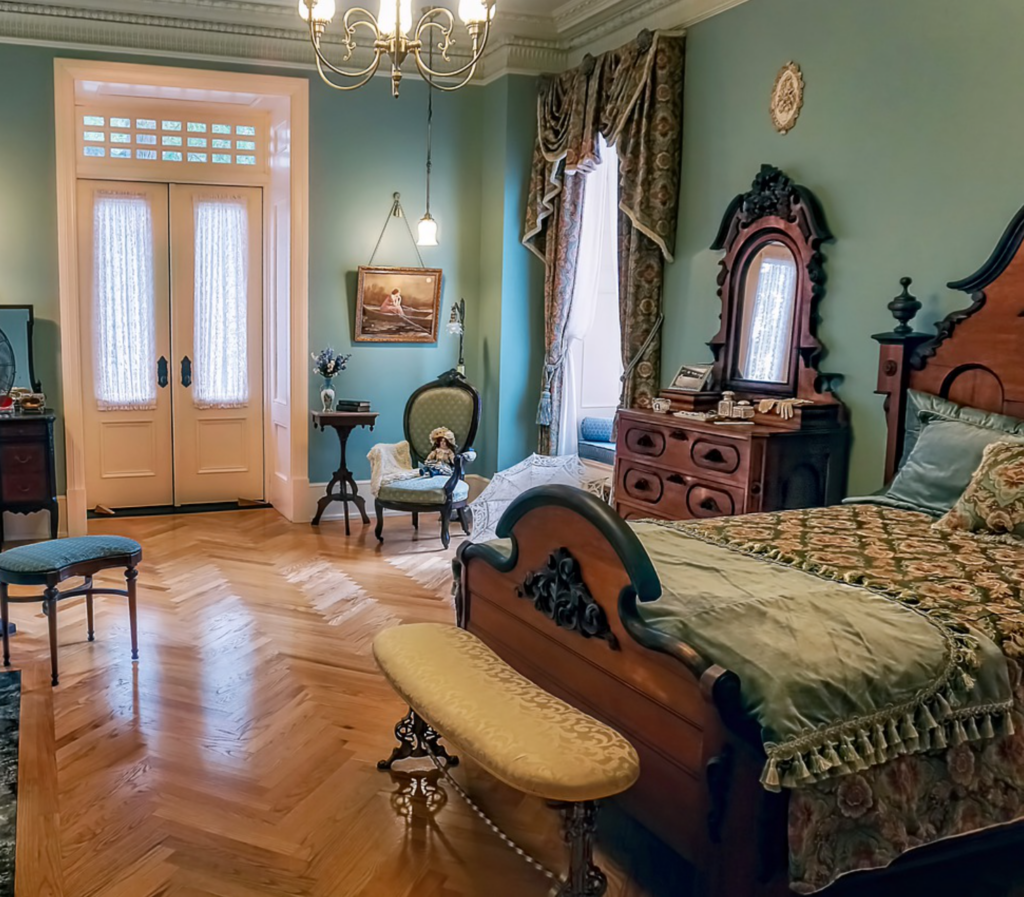 Lord Nicholas Lacey heard his wife's tears even before he reached their bedroom door. Rushing inside, Grace was hunched over on their bed. Her grief more than evident whilst her crying broke his heart.
"My darling…" he murmured before gathering her in his arms. "Whatever has you so distressed?"
"It's all my fault!" she mumbled against his shoulder while her arms swung around his neck in a fierce embrace.
"Certainly not, Gracie," he replied as his hands took her cheeks in his palms. He kissed them both before taking a moment to wipe the tears from her face. "Tell me what's happened."
"Oh Nicholas!" she replied before picking up the newsprint she had thrown onto the floor. "It's all here in that dreadful Teatime Tattler."
He gave a heavy sigh before he took the crumbled paper in his hands. Smoothing it out, he began to read whilst a frown formed on his brow.
Gentle Readers:
This just in from our Faithful Correspondent at the Queen's Barque in Fenwick on Sea!
Who was the fashionable damsel who entered the inn looking like a drenched field mouse, with no one else to give her countenance but her maid? None other but Miss d.C.
Dedicated readers of The Teatime Tattler will be familiar with the escapades of this particular young miss. She has been a frequent piece of tittle-tattle in previous editions, barely escaping ruination in the past several years. There is sure to be a bit of excitement while she is stuck here.
Which of the several eligible peers also stranded at the inn will she set her cap on? We will just have to wait and see. Knowing her past, anything is possible. Stay tuned for further developments.
Their eyes met and worry etched itself across Grace's lovely features. "This is hardly your fault, my dear," Nicholas said.
"I should have gone with her but I thought Miranda would be fine for the short trip down the coast. She had my maid with her and…" she began.
"…you were unwell," he reminded her whilst he finished her words.
"But I should have known trouble would follow her whilst she travelled to see her friend."
"You could hardly predict the weather that caused her delay, my love. Miranda will survive this as surely as she has survived all her past indiscretions."
"Are you sure?" she asked, her lower lip quivered whilst she attempted to keep her emotions from bubbling over again.
His wife appeared so helpless and he couldn't stand to see her this way. He gave her a bright smile before kissing her lips. "Trust me, Grace. Miranda has more lives than a cat. She'll survive this and come out the better for it. Just wait and see."
---
This is an original piece by Belle Sherry Ewing. Miss Miranda de Courtenay was previously seen in A Kiss For Charity and The Earl Takes A Wife. She will now get her happily ever after in Before I Found You that is in the Bluestocking Belles' next box set Storm & Shelter.
Excerpt from Before I Found You: A de Courtenay Novella (Book Three):
"You look as though you belong here, Miranda." That voice broke into her musings, causing a shiver of pleasure to race throughout her body. His tone was gentle. Might Jasper still care for her? God help me.
She turned to face him and realized he was closer than she thought. Her breath caught in her throat before she finally answered him. "Do I?" she asked hesitantly, before she shrugged. "I never seem to really fit in anywhere."
"Maybe you're just looking in all the wrong places." His solemn expression seemed genuinely concerned. Miranda's determination to have a titled man as her husband waned in Jasper's presence. It troubled her, and at the same time she felt guilty. Wasn't she being untrue to herself?
"Perhaps," she replied, quietly. She would concede that something inside her was changing. She wasn't sure if she cared for the changes or not, but she couldn't stand to see the hurt she might cause this man once again reflected in his eyes.
A few locks of her hair whisked across her face and Jasper reached out to tuck the length behind her ear. "Miranda—"
"I must apologize if my presence has made you uncomfortable, Jasper. I tried to persuade Grace to pick me up after they were done here," she interrupted. She gestured at the planks beneath her feet. "As you can see, I failed."
"You are more than welcome onboard. But you're not remaining in London?" The ship chose that moment to sway and, before Miranda's stance could falter, Jasper took hold of her elbow to steady her. Her heart betrayed her yet again when he placed her hand into the crook of his arm to offer his support.
"No, I'm afraid not. Nicholas has purchased a cottage on the coast at Cromer in Norfolk. I'm to accompany them and their children while they look the place over and furnish it. It's part of my punishment for past offenses, I suppose. I'd rather not go into the details."
"Spending time with your family hardly seems like punishment, Miranda."
"I'm glad you haven't heard the gossip surrounding me the past few years. Elsewise, you'd be like the rest of the ton and stay away from me at all costs. I'm only really accepted among them because of Grace and Adrian."
He pulled her to face him and lifted her chin. "We may not have known one another for long, but you must know I'm not cut from the same mold as most of society. I've lived by my own rules, and, while I try to remain the gentleman my parents raised me to be, I don't mind taking a risk now and then."
"Like at the ball?" she asked, trying to keep her nerves calm.
"Yes. I thought you also didn't mind occasionally dismissing the convention of men and women of their ilk since you decided to dance with me."
She thought of how a foolish bet with Grace had almost been the ruin of her reputation at Hollystone Hall. A laugh escaped her. "If you only knew…"
"Perhaps one day you shall confide in me. I promise to keep your secrets." His grin was completely wicked, and another piece of her heart melted.
"I just may hold you to your vow, Jasper," she teased, her eyes twinkling in merriment while they jested with one another.
---
Storm & Shelter:
A Bluestocking Belles Collection with Friends
When a storm blows off the North Sea and slams into the village of Fenwick on Sea, the villagers prepare for the inevitable: shipwreck, flood, land slips, and stranded travelers. The Queen's Barque Inn quickly fills with the injured, the devious, and the lonely—lords, ladies, and simple folk; spies, pirates, and smugglers all trapped together. Intrigue crackles through the village, and passion lights up the hotel.
One storm, eight authors, eight heartwarming novellas.
Before I Found You Blurb:
Miss Miranda de Courtenay has only one goal in life: to find a rich husband who can change her status from Miss to My Lady. But when a handsome stranger crosses her path at a Valentine's Day ball, her obsession with titles dims. Might love be enough?
Captain Jasper Rousseau has no plans to become infatuated during a chance encounter at a ball. He has a new ship to run, passengers to book, and cargo to deliver. But one look into a young lady's beautiful hazel eyes, and he becomes lost. Does love at first sight really exist?
Their paths continue to cross until they are both stranded in Fenwick on Sea. Their growing connection is hard to dismiss, despite Miranda's childish quest for a title at all cost. But what if the cost includes love?
Buy Links:
Amazon US | Apple Books | Barnes & Noble | Google Books | Kobo
Amazon AU |BR |CA |DE |ES |FR |IN |IT |JP |MX |NL |UK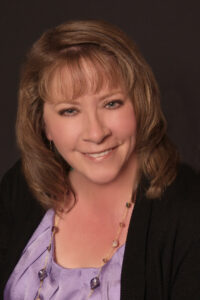 About Sherry Ewing:
Sherry Ewing picked up her first historical romance when she was a teenager and has been hooked ever since. A bestselling author, she writes historical and time travel romances to awaken the soul one heart at a time. When not writing, she can be found in the San Francisco area at her day job as an Information Technology Specialist. You can learn more about Sherry and her books on her website where a new adventure awaits you on every page!
Website & Books: www.SherryEwing.com
Bluestocking Belles: http://bluestockingbelles.net/
Amazon Author Page: https://amzn.to/33xwYhE
Bookbub: https://www.bookbub.com/authors/sherry-ewing
Facebook: https://www.Facebook.com/SherryEwingAuthor
Goodreads: https://www.goodreads.com/goodreadscomsherry_ewing
Instagram: https://instagram.com/sherry.ewing
Pinterest: http://www.Pinterest.com/SherryLEwing
Tumblr: https://sherryewing.tumblr.com/
Twitter: https://www.Twitter.com/Sherry_Ewing
YouTube: http://www.youtube.com/SherryEwingauthor
Sign Me Up!
Newsletter: http://bit.ly/2vGrqQM
Street Team: https://www.facebook.com/groups/799623313455472/
Facebook Official Fan page: https://www.facebook.com/groups/356905935241836/