Readers, the Teatime Tattler has an update for you on the shocking news out of Peterborough in the north. If you recall, the Earl of Peterborough died suddenly this winter, with no heir (despite seven years of marriage, Lady C had not done her duty by him yet!), leaving his younger brother to assume the title. What does this mean for the once respectable earldom?  Not only does Mr. M, now Lord P, breed horses as a trade, he is rumored to be a member of a certain spanking club!
The new Lord P had appeared determined to avoid marriage and spent as much time at that nefarious club as he did at White's. His best friend, Lord S, had also been a member until his marriage – a love match – to the beautiful and decorous Lady R two years ago. More recently, a lovely young lady joined his household as Lord S's ward, who we hear is a cousin from the north. Shockingly, she was seen riding with Lord P several mornings. He has also provided escort to several balls, along with Lord S and Lady R.
We of course could not imagine a lady of any breeding accepting the hand of such a man. But news has it that just this week, the lovely ward of Lord S's wed Lord P! Does she know of his predilections? Or will she force Lord P to abandon his membership in the naughty club on Charlotte Street?
SOPHIA'S SCHOOLING, SCHOOL OF ENLIGHTENMENT BOOK 1
 An innocent country girl…a jaded earl…an education in pleasure.
Orphaned at eighteen, Sophia has learned love means loss.  Now she must leave her country home to navigate the opulence of the London Season, although she has no desire for romance or a husband.
Edward, the newest Earl of Peterborough, is struggling with the business of his family estate. He has shunned marriage due to a shameful secret, but with his title comes the need for heirs.
Despite their misgivings, Sophia and Edward cannot resist their attraction.  When she accidentally discovers his penchant for spankings, her curiosity is her undoing.  A clandestine meeting risks a scandal. Only marriage to a reluctant bridegroom can save her reputation. But perhaps the School of Enlightenment can give her an education in love.
Universal buy link:  https://books2read.com/u/mY680V
Excerpt:
Edward gave a mental snort. "You continue to disobey orders."
Sophia groaned in frustration, probably suspecting where his statement was leading. "I'm very sorry." She sucked in a breath. "I shan't do it again. As I came out alone, I thought it would be safe." She sent him a sidelong glance. "Is this a punishable offense, my lord?"
Perfect. She knew she was wrong. She saw what was coming. Her side-eyed glance told him she mayhap even invited it. Who was he to refuse a girl a spanking?
He took a deep breath, wishing… No. She's not mine to covet. But she is mine to punish tonight.
His eyes shuttered as he considered. Was he taking advantage of her naiveté about Ton rules? He knew she'd enjoyed the last punishment and could not deny either of their desires. He almost heard the turn of the key as his conscience was again locked away.
He pushed, "We have been over this, Sophia. Punishment is an important learning tool. Hopefully, it shall be an incentive for you to obey specific directions in the future."
Frustrated, she crossed her gloved arms. "Darn it. My feet hurt so much. I did not anticipate my bottom becoming sore, too. I shan't be able to sit or stand comfortably."
That wasn't a no.
Author bio:
Maggie Sims began her love affair with romance before her teen years, drawn to the Regency by her mum's British influence. In her twenties, she did her best to live the Carrie Bradshaw life in New York City, albeit with less expensive shoes and more books.
Despite reading hundreds of romance novels in her life, she was still blown away when she met the love of her life, an ex-Marine cinnamon roll with creative woodworking and culinary skills.
Having retired from corporate life, they live in Central Texas and are parents to a varying number of dogs and cats.  When not writing, Maggie is a wine enthusiast, a travel junkie, and a romance reading fiend.  She also sporadically crochets for KnotsofLove.org and does just enough exercise for that second glass of wine at night.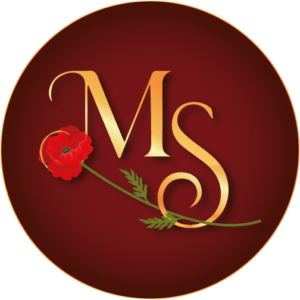 To find out more about Maggie's latest reads, favorite wines, and travel destinations – and to get the free prequel novella featuring Lord S and Lady R – sign up for her newsletter at https://tinyurl.com/5enevd7w and follow her on social media.
https://www.instagram.com/maggiesims.author/
https://www.tiktok.com/@maggiesimsauthor
https://www.facebook.com/maggie.sims.1401
https://twitter.com/MaggieSimsAuthr