Dear readers, such excitement at York! Here, as you know, the daughters of the late Earl of Seahaven are taking the Season by storm. They are of course very properly chaperoned by the Dowager Countess, who just happens to be delightfully young and beautiful – younger, even than at least two of her stepdaughters!
And it is to one of those elder stepdaughters we turn our attention today. Lady Barbara, the late earl's second comely if no longer youthful daughter, has let it be known she attends the events of the Season only as an additional chaperone for her lovely and lively younger sisters. She never dances and she is certainly of an age – all of seven-and-twenty, we hear – to be considered mostly On the Shelf. One would never dream of scandal coming from this quarter…
However, this very daughter, Lady Barbara Bigglesworth, has been seen by this reporter, promenading alone with respected composer and musician, Mr. John Sutton. Rumor says that Lady Barbara is also of a musical turn of mind and is, in fact, most accomplished on the pianoforte. Indeed, a little bird has whispered to me that she has been teaching proficiency on the instrument to her social inferiors – which might be judged by the high sticklers among you to be a scandal in itself.
Considering all of this, and the apparent intensity of the lady's talk with Mr. Sutton, is it possible that instead of marriage, the stage is Lady Barbara's goal? In concert, we might say, with Mr. Sutton?
The late earl would turn in his grave at such outrageous behaviour in his family, though one might argue in that case that he should have left his daughters better provided for. But whether Shelf or Stage is to be Lady Barbara's final destination, we must wish her well – and we shall, of course, be watching closely.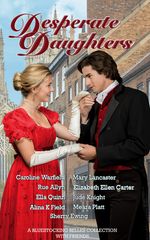 The Earl of Seahaven desperately wanted a son and heir but died leaving nine daughters and a fifth wife. Cruelly turned out by the new earl, they live hand-to-mouth in a small cottage.
The young dowager Countess's one regret is that she cannot give Seahaven's dear girls a chance at happiness.
When a cousin offers the use of her townhouse in York during the season, the Countess rallies her stepdaughters.
They will pool their resources so that the youngest marriageable daughters might make successful matches, thereby saving them all.
So start their adventures in York, amid a whirl of balls, lectures, and al fresco picnics. Is it possible each of them might find love by the time the York horse races bring the season to a close?
About the author, Mary Lancaster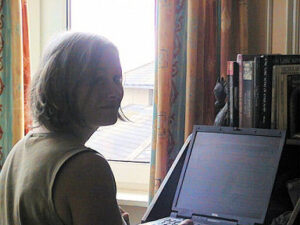 Mary Lancaster lives in Scotland with her husband, three mostly grown-up kids and a small, crazy dog.
Her first literary love was historical fiction, a genre which she relishes mixing up with romance and adventure in her own writing. Several of her novels feature actual historical characters as diverse as Hungarian revolutionaries, medieval English outlaws, and a family of eternally rebellious royal Scots. To say nothing of Vlad the Impaler.
Her most recent books are light fun Regency romances written for Dragonblade Publishing: The Imperial Season series set at the Congress of Vienna; and the popular Blackhaven Brides series, which is set in a fashionable English spa town frequented by the great and the bad of Regency society.