Abigail Danvers watched the dancing with a frown. On a mission to find any sort of possible gossip for the Teatime Tattler, she had become frustrated that time to find anything newsworthy was passing her by. But that was only the start of the problem. Abigail had begun to wonder if her life wasn't also becoming meaningless. An anonymous reporter for Mr. Clemens wasn't going to provide her with a husband and children to fill her home.
"Stop scowling, sister, or you'll scare away any gentleman who even remotely has the thought of asking you to dance," Prudence whispered in her ear. "Who are you watching, anyway?"
Her attention on a couple only caused her displeasure to deepen. "Sophie Templeton with the Earl of Wilmott," she said with clenched teeth. "She's younger than I am and it looks as though those two will be engaged by Christmas if I read all the signs right."
"Isn't that a good thing?" Prudence asked.
"Just another titled gentleman who will be off the market. I thought by coming here to the country we might find husbands of our own or at the very least something noteworthy to send to Clemens." Abigail shook her head to clear her melancholy mood.
"Maybe it's time to start looking out for ourselves instead and not be so determined to provide Mr. Clemens with the latest gossip," Prudence replied with a small smile. "I say we wish Miss Templeton and her earl the very best and start looking out for our own interests instead."
"Perhaps you're right, sister," Abigail proclaimed.
She looked once again at the couple and nodded. They looked so happy gliding across the dance floor to a waltz and Abigail could only wish to find her own happiness someday, too. As two gentlemen began to head toward her and her sister, Abigail smiled. Clemens could find his own gossip to report in his morning rag. She had a new quest in mind and this could be the start of her own happily-ever-after!
---
This is a short original piece by Bluestocking Belle Sherry Ewing. It refers to Sherry's latest characters in her novelette, A Mistletoe Kiss in the Belles' Christmas boxset Belles & Beaux. Read on for an excerpt from Sherry's story and happy holidays, dearest readers!
Excerpt:
She began playing again. One tune after another until she grew bored with the keyboard. What difference did it make how well she played if Spencer wasn't in the room to hear her? As if she conjured the man up with her thoughts, the men returned to the parlor causing Sophie to lose her breath when Spencer came to stand by her chair.
"I am sorry to cut our evening short, but I must return home. In my eagerness to visit with your family, I completely forgot that I had agreed to dinner with my parents," Spencer stated looking a bit embarrassed. "I'll have some explaining to do."
"Let me get your coat and hat. I'll inform a lad to bring your horses out to the front."
She left the room, delivered her message to one of the staff, and then went to a closet to retrieve Spencer, and Lord Charville's things. Taking hold of Spencer's jacket, she held the fabric up to her nose and inhaled while the heavenly smell of spice filled her senses. She heard footsteps coming closer to the foyer and didn't want to be found out, so she quickly retrieved the other coat and their hats.
Spencer came into view, took Evan's things and handed them to the man who returned to the parlor to say his farewells.
His hand brushed hers when he reached for his coat. "Will you walk me out, Sophie?"
Her heart would never be able to stand being this close to him, but she would take the chance she might survive their brief moment of privacy. She took her own redingote from the closet but before she could slip her hands in the sleeves, Spencer took the garment from her.
"Allow me…"
He went behind her to assist her with putting on the garment, his hands briefly resting on her shoulders caused her to tremble. He then went to open the door giving her the opportunity to bow out if she felt so inclined. Nothing could be farther from her thoughts.
The night was cold, and Sophie could see her breath in the air as she exhaled. The clip clop of horses was getting closer causing her to realize that he would be leaving her soon. Plus, Lord Charville would be exiting the house at any moment. She didn't have much time!
"Spencer… I—"
He took her hand this time bringing it to his lips. "Ah… there it is…"
"What?" she asked in confusion.
"The sound of my given name passing your lips as though you are happy to be alone with me," he answered tucking her hand in the crook of his elbow. He began walking toward the road. "I have waited years to hear such a sound, if I am being perfectly honest."
"You have?" she gasped out.
"Yes, I have. It's been torture waiting for you to grow up," he said caressing her hand.
She halted their progress to the road not believing he was speaking the truth. "You've been waiting for me?"
"Yes." A simple answer with so many possibilities.
"Why me?" Her eyes widened when she realized she had spoken the words aloud.
He took his hands to caress her cheeks. Leaning down, he stared into her eyes. "Because you were worth waiting for, my dear."
She closed her eyes hoping for her first kiss. But she was to be disappointed when the front door opened, and they broke apart.
---
Belles & Beaux: A Bluestocking Belles Collection
Available Now!
Just in time for Christmas 2022 comes this boxed set of eight charming stories of love, family, and miracles. Each Belle has contributed a tale set in the festive season–one just long enough to fit in between tasks at this busy time of the year. The tales are unrelated, except by the festive season.
Some have been written for this collection, some are made-to-order stories never before published, some have been used as fan giveaways. All are delightful.
Belle Sherry Ewing's A Mistletoe Kiss Blurb:
All she wants for Christmas is a mistletoe kiss…
Miss Sophie Templeton has been waiting a lifetime for the one man who owns her heart, but he seems to court a different woman every Season. As Christmas approaches, Sophie's one wish is a kiss from him beneath the mistletoe.
Spencer, Earl of Wilmott has quietly watched Sophie through the years, holding her in his heart, and biding his time until he can offer for her. He appeases his parents by being seen with a variety of eligible women. But Sophie is grown up now, and he must put aside his worries that she'll find him too old and make his offer.
One chance encounter, one dance in which he all but claims her; can Spencer convince Sophie to make this a Christmas romance that will last a lifetime?
So order your copy now for the opportunity to pour the drink of your choice, find a favourite chair, and step into one of our worlds: https://books2read.com/BellesBeaux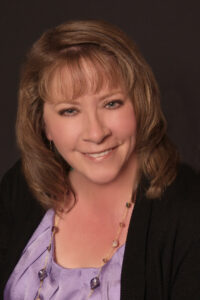 About the author:
Sherry Ewing picked up her first historical romance when she was a teenager and has been hooked ever since. An award-winning and bestselling author, she writes historical and time travel romances to awaken the soul one heart at a time. When not writing, she can be found in the San Francisco area at her day job as an Information Technology Specialist. You can learn more about Sherry and her books on her website where a new adventure awaits you on every page at www.SherryEwing.com.
Find Sherry at these social media links:
Website & Books: www.SherryEwing.com
Bluestocking Belles: http://bluestockingbelles.net/
Amazon Author Page: https://amzn.to/33xwYhE
Bookbub: https://www.bookbub.com/authors/sherry-ewing
Facebook: https://www.Facebook.com/SherryEwingAuthor
Goodreads: https://www.goodreads.com/goodreadscomsherry_ewing
Instagram: https://instagram.com/sherry.ewing
Pinterest: http://www.Pinterest.com/SherryLEwing
TikTok: https://www.tiktok.com/@sherryewingauthor
Tumblr: https://sherryewing.tumblr.com/
Twitter: https://www.Twitter.com/Sherry_Ewing
YouTube: http://www.youtube.com/SherryEwingauthor
Sign Me Up!
Newsletter: http://bit.ly/2vGrqQM
Street Team: https://www.facebook.com/groups/799623313455472/
Facebook Official Fan page: https://www.facebook.com/groups/356905935241836/