Article Clipped from The Cedartown Review, Summer of 1929 —
G.L. Adams reporting here in mid-Michigan, The Cedartown Review, on news from the lovely little village seven miles west of Howell—Livingston County's own sleepy, little Cedartown. Possibly not as quiet as we've all known, though. Such juicy goings-on to relate during these warm summer days.
First off, let me explain. Before yesterday, using names of those involved was verboten, but now, with those in question no longer around, time to talk. Unexplained disappearances of four persons has left many puzzled. Anyone speaking of this claim no foul play, which is intriguing to a point. Don't you agree? But now, I'm here to offer up full-disclosure tidbits for speculation over your next cup of tea.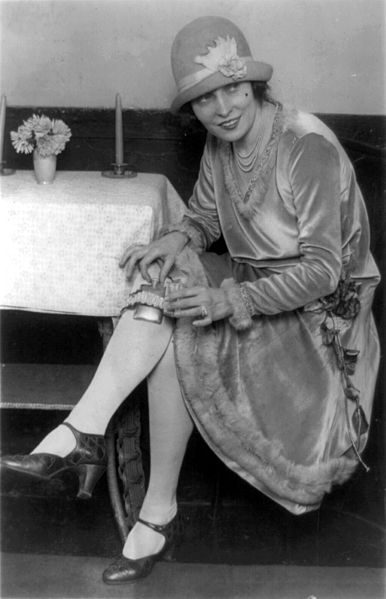 Long has everyone suspected a local woman being a bootlegger north of town. This secret—maybe no different
than how President Herbert Hoover keeps the best whiskey on hand in the White House for his esteemed guests—remained unspoken in polite society. Word is out now, though. Even if you've not been aware of how Hulda Pearl Rose commissioned locals to supply her with rye mash, juniper berries, and anise, maybe you've wondered about her odd little family, housemate, Izzy, and baby, Frannie. All three recently vacated the house north of town, vanishing in the dark cover of night, never to be heard from since. Odd, to say the least.
Izzy might just be the sweetest thing since the discovery of honey so I'd never want for hurting her. But, my goodness, a week or two ago, was there ever a row to be had next to the flour and sugar shelves in Mr. Navarro's grocery store.
Sweet Izzy got in a tussle going up against a matron of advancing years, both reaching for a lone bag of sugar. Hackles went up, words were exchanged, and the entire five pounds of pure white cane sugar scattered like falling snow over the rough wooden floor. That wasn't the end of it, though. According to one spectator, right at that moment, who but Rita Mae, best friend to Tilly Miner (another celebrity of sorts since her husband, Johnny, has gone missing) walked right up to Izzy to stand side by side while widow Barnerd raked the poor girl over hot coals claiming she was consorting with the Devil. The Devil being Hulda Pearl Rose for making rot-gut, giggle juice, moonshine; whatever label you want to put on this sinful substance, according to the old woman.
The accusations slinging throughout the store would have made an albino blush. Rita Mae and Izzy locked arms against the wordy assault until Mrs. Barnerd ran out of breath. With what looked like a stand-off, the two young gals turned to leave but the old woman grabbed at one of their dress sleeves, missed, slipped on the sugary powder, and landed smack-dab on her rump. A plume of white dust billowed up around her. Oh, what a sight she must have been.
The young ladies left the store with their dignity intact. Yet, now, Hulda Pearl Rose, Izzy, baby Frannie, and Tilly's husband, Johnny, are no longer around and one wonders if foul play is involved or are they hiding from the sheriff. More to come as the snooping continues. ~~Your Editor in the News, G.L. Adams
 About the Book: Juniper and Anise

Hulda Pearl Rosenowski chose to survive, no matter the consequences. Poland may have been her homeland but, when murderous scavengers kill her mama and dear father, and brother Josef, during a raid on their house, she finds a way to escape. Unharmed physically but damaged forever, Hulda arrives in America with only the clothes on her back and a tattered potato bag containing a few scarce coins and precious family jewels.
Dreams of becoming a "flapper" girl and brushes with members of the Detroit Purple Gang dominate Hulda's life as she counts down dwindling reserves, takes care of a broken-down farmhouse, a baby, and hides a secret that could land her in prison. Years later, as told through the eyes of small-town sheriff Claude Calkins, a story of rum-running and bootleggers stealing away in the dead-of-night with stashes of bathtub gin emerges and changes a young girl's life forever.
 About the Book: Tilly Loves Johnny

Newlywed Tilly Miner turns a deaf ear to rumors and gossip her husband, Johnny, is running parties where "complimentary" hooch loosens lips as well as pocketbooks for those looking to gamble. Some nights he crawls into their bed, smelling of sour rye mash; others, not even making it home until early morning. But her loyalty remains unwavering. And then, the unspeakable happens.
A few days before Christmas, Tilly discovers a bloody atrocity dumped on their kitchen table. A warning from the Ku Klux Klan? Johnny laughs it off as a joke. But, when he goes missing one cold night in February, 1929, Tilly is convinced someone or something prevents his return.
Her undying faith in Johnny is tested by righteous attitudes from her best friend's mother and a too-cruel mother-in-law, while a recalcitrant sheriff is convinced the man merely ran off.
About the Author

Marion Cornett, like many novelists, began her career in a steep learning curve that ultimately lasted over some forty years before having her first story published. That meant having national magazines publish original patterns for knitting, crocheting, and needlework, while perfecting her journalistic abilities through motorcycle road racing reporting.
Her claim to fame, at this point, is all about Michigan's past. Two volumes on the history of her adopted town, Fowlerville, proved to be a great research tool to then write two historical novels set in a small town that looks a lot like their village in the early 1900s. "Juniper and Anise," a story of a woman bootlegger selling bathtub gin during the Prohibition Era, was published by Whiskey Creek Press in 2014 and "Tilly Loves Johnny," a murder/mystery tale centered around the illicit activities of a blind pig, was published by the Wild Rose Press in 2016.
"The Fowlerville Chronicles" (2010), a compilation of the village's history from 1836 to 2010, and "Through the Eyes of a Country Editor" (2012), the writings and life of G.L. Adams, publisher and editor of the newspaper, "The Fowlerville Review," are available in used and new prints.
As research continues, more stories are in the works. All happening while continuing to travel around the country on named "awesome road trips," hiking portions of the Appalachian and Arizona trails, and thoroughly enjoying time with her husband, Doug, since falling deep into retirement.