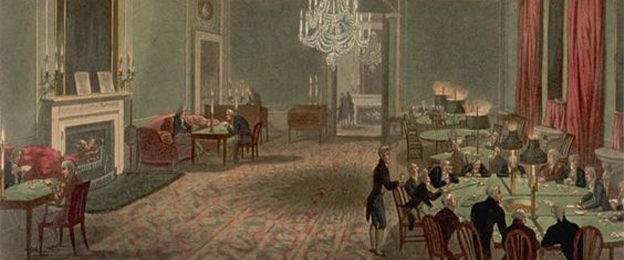 Sam, you mentioned when we met several weeks ago that if I came across something interesting there might be a guinea in it. I'm on the track of something now. I'm writing to check that the deal is still on.
I was at my club last night — that's what you wanted me for, was it not, Sam? The fact that I'm still welcome in Society even though my pockets are to let?
As I was saying. I was at my club last night and I witnessed a confrontation between a peer and another gentleman. I don't wish to name them just now. You understand, I'm sure. I trust your word, Sam, but my rent is due.
I can tell you that one is a very proper gentleman indeed, which is why it was odd to hear him championing a maiden who, it appeared, was at risk of losing that status. In his hand he held a page torn from the betting book! Have you ever heard of a person doing such a thing? But when he explained to the major domo of the club it included a wager on taking a lady's virtue, his action received that eminence's approval
The second person insisted that women of low birth have no virtue — he was in a gentlemen's club so he must, ipso facto, be a gentlemen, yet I hesitate to ascribe the status to him, given that he was the originator of the wager and intended to be the instrument of its success.
At that, the peer, for the gallant knight was a peer, threatened to rearrange his face, and his dastardly opponent threw oil on the fire by shouting a comparison between the young lady in question and her sister. Whereupon, the gentlemen hit him, and a wisty castor it was, too.
The thing is, Sam, I know both men. The cavalier has been adamant in ignoring one of a pair of sisters, and the cad has been equally diligent in pursuing the other. And here's the thing. Though they have been raised in a noble house, everyone knows that they are the daughters of its head, but not of his gracious wife.
There are so many ways this could develop. A ruination? A mesalliance? A duel? I'll keep watching, Sam. Just let me know whether it is worth that guinea.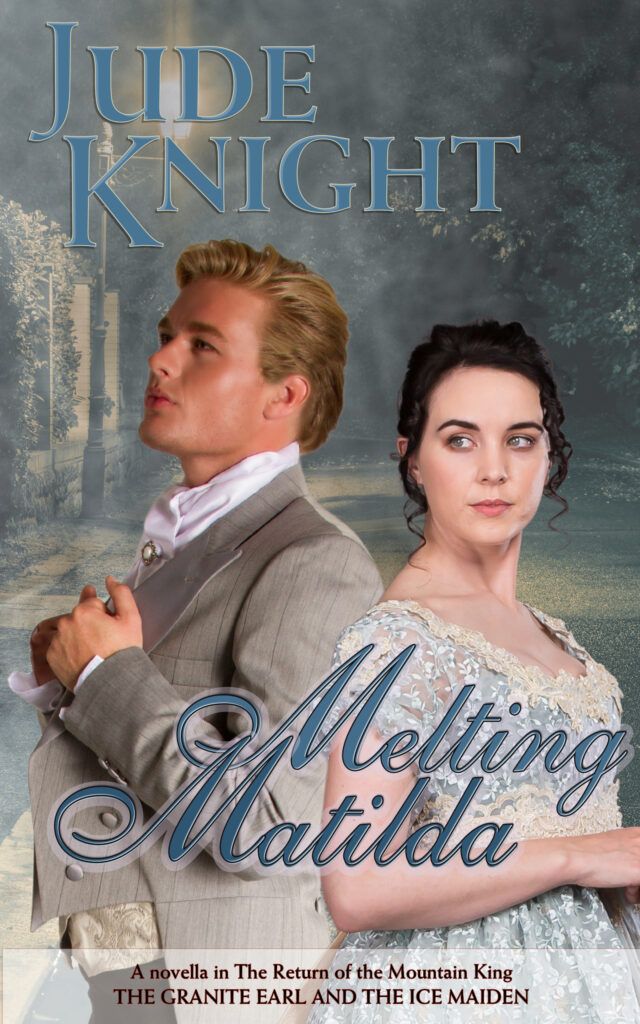 Melting Matilda
Fire smolders under the frost between them.
Can the Ice Maiden Soften the Granite Earl?
Her scandalous birth prevents Matilda Grenford from being fully acceptable to Society, even though she has been a ward of the Duchess of Haverford since she was a few weeks old. Matilda does not expect to be wooed by a worthy gentleman. The only man who has ever interested her gave her an outrageous kiss a year ago and has avoided her ever since.
Can the Granite Earl Melt the Ice Maiden?
Charles, the Earl of Hamner is honour bound to ignore his attraction to Matilda Grenford. She is an innocent and a lady, and in every way worthy of his respect—but she is base-born. His ancestors would rise screaming from their graves if he made her his countess. But he cannot forget the kiss they once shared.
Amazon: https://www.amazon.com/dp/B08YS4DHMJ
For Amazon in other countries and for other book retailers, see: Books2Read: https://books2read.com/MeltingMatilda