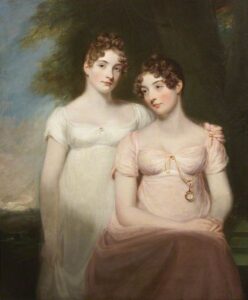 Lady Abigail Danvers set the quill down and stared at the letter she had been composing to Samuel Clemens, editor of the Teatime Tattler.
"I don't know, Prudence." Abigail gave a heavy sigh and handed over the parchment. "I just don't think it has enough gossip in it to be worthy of what Clemen's usually expects from us."
Prudence took the letter and began to read aloud.
Gentle Readers;
This just in from York… Seen more than once in each other's company, Viscount C and Lady S may just have a budding romance in the making. Will wedding bells be ringing the York Cathedral? Or maybe one of her stepdaughters will beat her to the altar. Only time will tell and you'll read the latest news here first in the Teatime Tattler.
An Anonymous Reporter
Prudence tapped her finger to her chin. "It is rather boring, sister. Are you sure you couldn't find any dirt on the pair?"
Abigail rolled her eyes. "Don't you think I tried? The Dowager Countess guards her stepdaughters like the fiercest of warriors, along with her own reputation?"
Prudence nodded. "I suppose given she's trying to get them married off is a good reason to remain so guarded. What of Cranfield? Surely his reputation is slightly tarnished. Didn't he have a mistress?"
"Old news. He let her go and paid off her accounts months ago before he arrived in York," Abigail replied taking the letter and folding it. "He's here to see that his sister finds a match. Since his arrival in York, I haven't been able to turn anything up on him that might provide any newsworthy gossip."
A frown marred Prudence's brow. "Then I guess this will have to do. Send it off to Clemens. Hopefully, he won't be too disappointed and still publish the piece —"
"—and continue to pay us for whatever tittle tattle we can dig up in the future," Abigail finished before going to the bell cord to summon a servant to deliver her latest news.
---
This is an original piece by Belle Sherry Ewing. Richard, Viscount Cranfield and Patience, Lady Seahaven are in her novella, A Countess To Remember in the Belles' boxset, Desperate Daughters. Continue to read on to learn more along with our ongoing contest!
Excerpt:
The unseen woman was still in the carriage, as if she was still preparing to collect whatever had been left behind. A small dainty shoe poked out onto the edge of the step and Richard heard her heavy sigh that she made no attempt to mask.
Richard stepped forward, offering his hand. "May I be of assistance, my lady?"
"You are most kind," the lady inside said. She put her hand in his and Richard swore he felt a tingling sensation rush up his arm.
"Where are my manners?" Lady Barbara exclaimed. "May I introduce my stepmother, Patience, Lady Seahaven. Patience, this is Lord Cranfield and his sister Lady Josephine."
Richard was prepared for a matronly woman to reveal herself as she alit from the carriage. But when she lifted her head once upon solid ground to acknowledge their introductions, he was unprepared for the young beauty he faced. Blue-grey eyes that could rival the sky above met his. Wisps of strawberry blonde hair had escaped her bonnet while her porcelain skin was set in a lovely round face. But when her small bow mouth turned up into an enchanting smile, Richard became lost.
"Lord Cranfield," her voice reached into his soul. "It's a pleasure to meet you."
Richard bowed, completely bewildered in the spell she had captured him in with just one glance. At a loss for words, he could only stare at the woman before him, even while he continued to hold her hand in his. What had she done to him?
---
Desperate Daughters: A Bluestocking Belles and Friends Collection
Release Date: May 17, 2022
Preorder for only $0.99
Here's the blurb for Sherry Ewing's contribution to the set, A Countess To Remember:
Sometimes love finds you when you least expect it…
Patience, Dowager Countess of Seahaven cares for a bevy of stepdaughters and a Season for each to find husbands seems out of reach. With her own young daughter to care for, there's been no chance for romance for herself. She's been so busy worrying about putting food on the table, that finding love is the last of her concerns.
Richard, Viscount Cranfield is in York to see to his sister's Season. He has no desire to find a wife despite his parents prodding him to do so. A chance encounter with a countess leaves him wondering what spell she has cast around him.
Will Patience and Richard find enough time to allow love to fill their hearts?
Buy Links for the Desperate Daughters boxset:
Amazon US: https://amzn.to/3qG6WGs
Apple Books: https://apple.co/3HoEVcm
Barnes & Noble: https://bit.ly/2YOhqIm
Google Play: https://bit.ly/3Cr5GLm
Kobo: https://bit.ly/3qL5GlH
Books2Read: https://books2read.com/u/bMwL17
International Links:
Amazon AU: https://amzn.to/3ng3cth
Thalia: https://bit.ly/30q8dqI
Vivlio: https://bit.ly/3qGqxqc
How about a contest?
Help spread the word about Desperate Daughters.
Share our contest page and our Bachelor and other memes to any of your social media accounts. Each share gets you an entry into one of the weekly draws and the Grand Prize draw.
Congratulations to Catherine Maguire, winner of our week 1 draw.
Enter the Week Two draw here :http://www.rafflecopter.com/rafl/display/bb92b0a65/?
Find memes here: https://bluestockingbelles.net/belles-joint-projects/desperate-daughters/sharing/
Read more about Desperate Daughters here: https://bluestockingbelles.net/belles-joint-projects/desperate-daughters/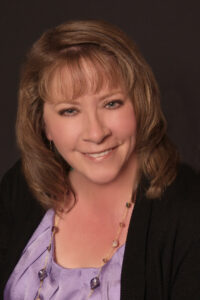 About Belle Sherry Ewing:
Sherry Ewing picked up her first historical romance when she was a teenager and has been hooked ever since. A bestselling author, she writes historical and time travel romances to awaken the soul one heart at a time. When not writing, she can be found in the San Francisco area at her day job as an Information Technology Specialist. You can learn more about Sherry and her books on her website where a new adventure awaits you on every page at www.SherryEwing.com.
Learn more about Sherry or follow her on these social media links:
Website & Books: www.SherryEwing.com
Bluestocking Belles: http://bluestockingbelles.net/
Amazon Author Page: https://amzn.to/33xwYhE
Bookbub: https://www.bookbub.com/authors/sherry-ewing
Facebook: https://www.Facebook.com/SherryEwingAuthor
Goodreads: https://www.goodreads.com/goodreadscomsherry_ewing
Instagram: https://instagram.com/sherry.ewing
Pinterest: http://www.Pinterest.com/SherryLEwing
Tumblr: https://sherryewing.tumblr.com/
TikTok: https://www.tiktok.com/@sherryewingauthor
Twitter: https://www.Twitter.com/Sherry_Ewing
YouTube: http://www.youtube.com/SherryEwingauthor
Sign Me Up!
Newsletter: http://bit.ly/2vGrqQM
Street Team: https://www.facebook.com/groups/799623313455472/
Facebook Official Fan page: https://www.facebook.com/groups/356905935241836/