A Dispatch from our undercover reporter, Bellanna Banders
My Dearest readers,
It's come to this reporter's attention that the Viscount and Viscountess of Hallowell's eldest daughter, Miss Olivia Redfield, has come out of hiding so that she may attend her sister's wedding to the Duke of Crawford's heir. This reporter has not personally laid eyes upon the young woman, but it is well known that Miss Redfield was born afflicted with one crossed eye, which, if the rumor is true, is cursed!
Other ladies who attended the prewedding ball said the girl was seen lurking behind plants near the ladies retiring room and then later, hiding in the garden with Lord Kingsley, who has for years been betrothed to Miss Victoria Shipley, currently of London.
"She would be beautiful, of course, but for her unsightly eye. When it landed on me, I was terrified," Lady G of Brighten shared her insights.
"What did she do to the earl to keep him at her side for so long? It has to be the curse, I say. It must be." This startling statement was made by Lady Q.
Has the mysterious young woman cast a spell on the already claimed handsome Earl? This reporter, who has been invited to the nuptials, shall be watching carefully.
About The Perfect Spinster
Firmly Upon the Shelf
Miss Olivia Redfield labors under no misapprehension that anything other than spinsterhood lies in her future. Not for lack of dowry, or breeding, or education, but because of one tiny flaw…. one might even call it… a curse. Removed from society for this ill-fated defect, she's resigned herself to caring for others in a somewhat dreary existence. Until, that is, she falls for the charming but unattainable, Lord Kingsley.
Too Much Time on his Hands
Gabriel Fellowes, Earl of Kingsley is doing a favor for a friend by overseeing the dangerous–– but promising––mine on the border of Viscount Hallowell's property. With time to spare, he finds himself irresistibly intrigued by the viscount's daughter, Miss Olivia Redfield, and delights himself in their mutual provocation. In no position to promise more than a dalliance, but unable to stay away, Gabriel takes the unprecedented step of befriending a woman.
Is Friendship Even possible?
Their flirtatious attachment threatens to erupt in passion, but duty and honor forbid anything more. Will love be defeated when tragedy strikes, or can Olivia and Gabriel overcome Society's dictates and put the notion of Olivia's curse to rest once and for all?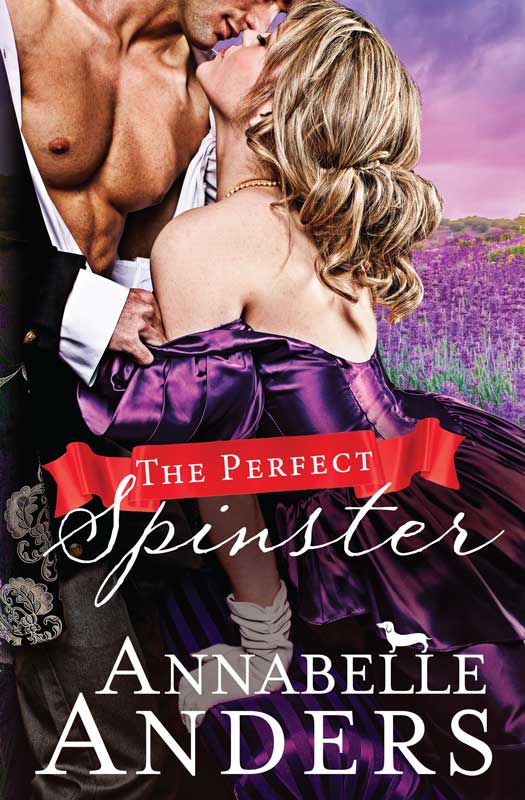 ***********
Excerpt:
Not moving his gaze from her face, he lifted the dandelion and traced it along the curve of her cheek.
Her chin.
And then her lips.
"Is this what friends do, Gabriel?" Her smile faded as she gazed back at him.
Friends? No. The thoughts in his mind had nothing to do with friendship.
And then she sighed and turned her face away. "I've never had a male friend before. Do you have many lady friends?"
He'd never been interested in friendship with the ladies of his acquaintance. Pursuing such with most ladies of the ton might be considered dangerous.
Nonetheless, he had taken risks with a few widows and of course, some select lady birds of the demi monde. "A few." He answered vaguely, drawing the petals along the corner of her eye now.
"Friends do not kiss, do they Gabriel?"
He chuckled. "Generally, no."
But then he trailed the flower to the pink flesh of her lips, and when her mouth parted for him, all thoughts of laughter fled.
"You wish to kiss me now, don't you?" Her voice dropped to almost a whisper and her slightly hooded gaze met his with unabashed honesty. "I am not mistaken. You are very close to me. There is something…" Her voice trailed off as she seemed to search for the words.
"Something?" Her innocence delighted him.
"Heavy." She said. "Warm."
"In the air?"
"No." Her eyes narrowed slightly. "You."
"The Perfect Spinster has left me desperate to read more from Annabelle Anders."––Bibliophile Ramblings.
Do you like heroines with flaws? Heroes who have a lot to learn? Miss Olivia Redfield is a lovely lady but for one tiny defect. Lord Kingsley has good intentions but can't seem to stick with them… Is it possible these two imperfect souls are love's perfect match?
US: https://www.amazon.com/dp/B07SK8L6GV
UK: https://www.amazon.co.uk/dp/B07SK8L6GV
CA: https://www.amazon.ca/dp/B07SK8L6GV
AU: https://www.amazon.com.au/dp/B07SK8L6GV
You can follow Annabelle Anders at any (or all) of the following links:
AMAZON https://www.amazon.com/Annabelle-Anders/e/B073ZLRB3F/
BOOKBUB. https://www.bookbub.com/profile/annabelle-anders
FACEBOOK GROUP https://www.facebook.com/groups/AnnabellesReaderGroup/
FACEBOOK https://www.facebook.com/HappyWritingGirl/