Gentle Reader:
I am most pleased to share with you something that has come into my possession, although I will not divulge the source of such a rare find. Suffice it to say, this small treasure was found when a wall within a chamber at a certain castle caved in. Within the fallen rocks, several unusual items were found that surely could not have come from the medieval era. An odd writing instrument, made of a material that this editor has never seen before, accompanied a parchment containing the words of a lady who confirms my suspicions that she found herself in a time not her own. But I will let you be the judge of her origins as you read on.
Clemens
I'm losing my mind. There is no other reason for the delusion that is plaguing me. They tell me I hit my head upon my arrival at the beach and perhaps that can explain the migraine that has me hiding away in this room. Yet, it's a room that isn't like anything I've ever seen in my life, except between the pages of a book.
 I feel as though someone is constantly watching me. These servants come and go in my room and yet, half the time, I close my eyes because I refuse to believe what I am seeing when they are open. The people here are oddly dressed in clothes that belong in a historical movie or a faire. Candles light the room, and I have yet to see anything electronic or even electrical. No television. No landline. No wires or sockets. No lights that would require power. My cellphone doesn't get reception. Food arrives on platters with wine even for breakfast but I have no appetite for food. They advise me that I'll be well soon and will return to my normal self, but there is nothing normal about where I am. I feel like I've stepped through the looking glass into the twelfth century.
There is a man called Fletcher who is the reason I hit my head when I tripped trying to escape him. He scares me, not only because of the almost sinister appearance of his clothes, but also because of how I feel whenever he enters the room. I swear I know the instant he's about to enter. And with just one look at him from across the room, all the air gets sucked from my lungs in a rush of emotions. I don't even want to think about those hypnotic amber eyes. I hate to admit it, but a person could drown staring into those eyes and do so gladly.
Yes…I am going crazy. I keep pinching myself to wake myself up but all I am achieving is a red arm. Clearly, I am wide-awake, but I continue to refuse to believe that I am somehow stuck in twelfth century England. How is it possible? I cannot, in a single step along a Californian beach, go back 900 years in time and to a completely different continent than the good American soil I remember.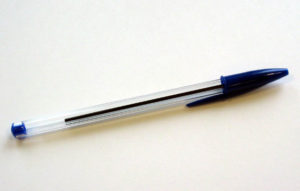 My name is Jenna Sinclair. I am 25 years old living in San Francisco, California and I'm not in a medieval castle. I am writing this note so I can remember who I am, where I come from, and not become drawn into this hallucination that will rob me of the last shreds of sanity I possess. I'll finish this note to myself on this crazy parchment before my damn pen runs out of ink and hide it between the rocks in the wall. I will return home to my mother and my best friend Amy. And most importantly, I will not, under any circumstances, fall in love with a handsome stranger who dresses as a knight of old and who might fulfill every romantic notion that has ever crossed my mind. Obviously I'm dreaming this whole dang nightmare.
Jenna Sinclair
San Francisco, California
---
Jenna Sinclair and Fletcher Monroe are characters in Sherry Ewing's just released novel To Follow My Heart: The Knights of Berwyck, A Quest Through Time Novel (Book Three).
Blurb:
Love is a leap. Sometimes you need to jump…
After a gut wrenching break up with her fiancé, Jenna Sinclair heads to the coast to do a little soul searching. To say everything is subject to change is putting it mildly. Her world is not only turned upside down, but pretty much torn asunder when she is pulled through a time gate on the beach beneath the Cliff House and transported more than eight hundred years into the past.
Fletcher Monroe, captain of the garrison knights at Berwyck Castle, has wasted too much time pining for a woman who will never be his. When he finally decides to move on with his life and focus on his duties, he is suddenly confronted with a woman who magically appears at his feet. This could either be the best thing that has ever happened to him or another cursed event in a string of many.  He soon finds he is wildly attracted to her, but she's scared to death of him ─ not a very encouraging beginning.
From the shores of California to twelfth century England and back again, Jenna and Fletcher must find a way to reconcile their two different worlds before Time forever tears them apart.
Buy Links:
Amazon US | Barnes & Noble | iBooks | Kobo
AU | BR | CA | DE | FR | UK
Sherry picked up her first historical romance when she was a teenager and has been hooked ever since. A bestselling author, she writes historical & time travel romances to awaken the soul one heart at a time. Always wanting to write a novel but busy raising her children, she finally took the plunge in 2008 and wrote her first Regency. She is a member of Romance Writers of America, the Beau Monde & the Bluestocking Belles. Sherry is currently working on her next novel and when not writing, she can be found in the San Francisco area at her day job as an Information Technology Specialist. You can learn more about Sherry's work here on her page with the Bluestocking Belles or on the following social media outlets:
Website & Books
Bookbub
Facebook
Goodreads
Pinterest
Twitter
Sign Me Up!
Newsletter
Street Team