San Francisco Bay Area
April 1863
Señora Díaz looked down her nose at Aleksandra Arguello, nee Lekarski, holding hands with her new husband, Xavier beneath the lofty trees of the hacienda. She watched as the bridegroom picked a choice morsel of the carne asada from the long planks covered with the succulent roast meat and served it to her with glowing eyes. "Have you heard," she said, "that these two have travelled all the way from Utah to here, without a duenna?" She wrinkled her nose.
"I heard they were married," Señora Martínez said, reaching out for another hot, fresh tortilla, and ladling the spicy mole sauce over it, "or thought they were."
"How could they possibly have thought they were?" She nearly dropped her plate in her excitement, then set it down on the table beside her. "Either one is or one is not!"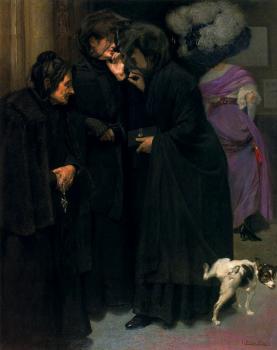 "A Methodist pastor performed the ceremony in Virginia City, in the absence of a Catholic priest. It is acceptable to our church, but it turns out that is only the case when the bishop has given his approval."
"And he hadn't?" Señora Díaz's eyes nearly popped out of her head, and she turned to glare at the newlyweds.
Her friend's pursed lips provided the answer.
"Well. Well…" Señora Díaz couldn't seem to come up with a suitable reply.
"Weren't you planning on Xavier for your daughter?" Señora Martínez  looked at her sideways, her voice hushed behind her fluttering fan.
She glanced at her overblown daughter and pursed her lips. "My husband and Xavier's deceased stepfather had an agreement."
"And?"
"Well, it seems the lad ran away from home at fourteen, only to be seen again this year, with this…blonde…" She glanced at the bride, slim and glowing in her exquisite gown of bronze-gold silk taffeta and burgundy brocade, her mantilla floating down her back. She turned her gaze again to her properly dark-haired, Californio daughter, stuffing her face with another palillis, and liberally dusting her wine-colored gown with the fried pastry's generous sprinkling of powdered sugar. She winced. "Nothing wrong with my daughter," she whispered, if a bit sharply.
Señora Martínez  blinked and imperceptibly shook her head. "They came here from Sacramento during the flood last winter, and they saw the inauguration of Leland Stanford, our Governor. Did you know, he had to go to the Capitol building in a rowboat?"
"How do you know all this?"
"I met them at this rancho earlier in the year, and they told me the story."
"Ah, so you've met them already." Señora Díaz gulped, her eyes narrowed at her companion. "I had no idea." She had the grace to look embarrassed.
"Yes, Xavier told me Aleksandra suggested to Mr. Stanford that they jack up the buildings of downtown Sacramento, like they did recently in Chicago."
Señora Díaz's brows shot up.
"He also told me," Señora Martínez positively smirked, "that Aleksandra rode the Pony Express, as a boy!"
This was too much for Señora Díaz.
I'm afraid to report, she fainted dead away at the thought.


This is an original piece and is incidental to A Sea of Green Unfolding.
The Long Trails Quadrilogy of Historical Romantic Suspense novels:
Book One: A Long Trail Rolling
Book Two: The Hills of Gold Unchanging, to be released 15 December, in time for Christmas! It will soon be available for pre-order for $2.99 at online retailers.
Book Three: A Sea of Green Unfolding, to be released soon thereafter
Book Four: A Bold Country Evolving, in research
A Long Trail Rolling
In 1860's Old West, Aleksandra gets herself into a bit of strife…and the only way she can see out of it is to ride the famed Pony Express…as a boy. Not the best façade, when your boss is as gorgeous and appealing a man as Xavier…and together they somehow must evade the man who has already killed Aleksandra's father…and has set his sights on her.
Buy Links for A Long Trail Rolling:

Meet Lizzi Tremayne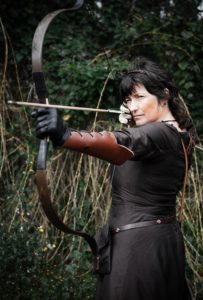 Lizzi grew up riding wild in the Santa Cruz Mountain redwoods, became an equine veterinarian at UC Davis School of Veterinary Medicine, practiced in the California Pony Express and Gold Country before emigrating to New Zealand. When not writing, she's swinging a rapier or shooting a bow in medieval garb, riding, driving a carriage or playing on her farm, singing, or working as an equine veterinarian or science teacher. She is multiply published and awarded in special interest magazines and veterinary periodicals.
You can learn more about Lizzi's work on the following social media outlets:
Website & Books
Facebook
Goodreads
Pinterest
Twitter
Sign Me Up!
Newsletter
~    ~ Awards for A Long Trail Rolling   ~    ~
RWNZ Pacific Hearts for Best Unpublished Manuscript 2014: 1st Place
RWNZ Koru Awards for Excellence 2015:  Best First Book: 1st Place   &   Best Long Novel: 3rd Place
RWNZ Great Beginnings Contest 2013: Finalist
The Best Indie Book Awards 2015: Finalist
New Zealand Book Awards as a YA 15+: Longlisted

Excerpt
'Sguir! Aleksandra, stop!' Aleksandra heard Scotty bark, and then continue in a low, steady voice. 'Wouldn't move, 'f I was you, Xavier. Her da's Cossack-trained and it 'pears she is too.' Scotty chuckled.
She felt Xavier ease his hold on her, but he didn't let go, despite the blade at his neck.
'Now a nighean,' Scotty admonished her, 'Xavier's a charaid, a friend. He's been watchin' over ye for the best part of the afternoon.'
She relaxed the death-grip on her shashka, removing its tip from Xavier's throat. Her gaze met his smooth cocoa eyes fringed by long, black lashes, crinkles of laughter showing at their corners. Aleksandra's bronze-skinned benefactor had the look of a dark Spanish lord.
'The vixen has teeth,' Xavier said with a grin.
Aleksandra gave him the ghost of a smile, then frowned at his hands still upon her. White scars crisscrossed his right one, especially his knuckles. He let go of her and stepped back from her side.
'Well Aleks, feelin' better after yer little rest?' Scotty approached cautiously, removing the sword from her shaky grip. 'How 'bout a drink of water?' He reached for the filled mug. 'Ye ready to talk yet?'
She nodded slowly, eyes on Xavier.
'Where's yer da, Aleks?' Scotty's brow wrinkled, his voice tender
Aleksandra's heart sank as she struggled to sit up. Reaching for the proffered cup, she drank slowly. The liquid's coolness soothed her cracked lips and parched throat. Handing the vessel back, she wrapped her arms about herself tightly, chin to chest. When she swayed again, she dimly noticed Xavier moving closer, and was surprised to recognize that she didn't mind his all-too-familiar closeness.
'Papa is at rest,' she said haltingly, so softly they had to move in close, 'with Mama and my brothers.'