Susana's time-traveling Regency lady, Lady Pendleton, came down with a stomach ailment and was unable to travel to Oxfordshire to complete the series of interviews she agreed to before returning to the 21st century. (Prior to that, however, she did manage to interview Jane Livingston the hero's sister, while they were both enjoying the Little Season in London.) And she somehow contrived to send Mrs. Barlow, Lucy's mother, to Susana at her winter home in Florida for a brief interview. Susana is determined that someday she's going to find out how Lady P manages to do these things.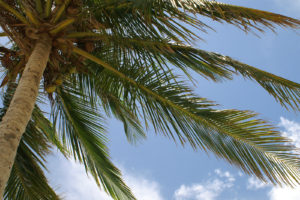 Susana: Welcome to Florida, Mrs. Barlow. I hope you enjoy your stay. May I offer you some refreshments?
Mrs. Barlow: [looking around her in wonder] No thank you, Miss Ellis. My stomach is still a bit queasy from the journey.
Susana: Oh dear, I hope you are not coming down with the same ailment that has sidelined my friend Lady Pendleton.
Mrs. Barlow: Lady Pendleton? Oh yes, the woman who sent me here. She's a bit-er-eccentric, is she not?
Susana: [hiding a smile] Indeed she is, Mrs. Barlow. But kindhearted and quite harmless, really.
Mrs. Barlow: [looking relieved] I'm glad to hear it, Miss Ellis. This is all quite a shock, you know. She said you wished to inquire about my daughter Lucy?
Susana: Er, yes. It's research for a story I'm writing. I understand you have five daughters?
Mrs. Barlow: [Sighing] Indeed I do. Five daughters to marry off and no sons.
Susana: And Lucy is the eldest?
Mrs. Barlow: Yes, she is already eight and ten years of age and of an age to make her bow to Society, but unfortunately, her father and I have not the means to stake her. [Shaking her head] A house in London with servants is enormously expensive. We cannot even stand the cost of providing her with a suitable wardrobe. [Sighing] It is very sad, really. Lucy is a delightful girl who would be a splendid wife, but there are few eligible gentlemen here in Charlbury.
Susana: I understand the young man next door recently returned from service in the Peninsula. Livingston, I believe. Andrew Livingston. Could he be a prospect, do you think?
Mrs. Barlow: [Sighing deeply] No, unfortunately he's betrothed to some London chit. Since before he took up his colors two years ago. I suppose they'll be marrying posthaste now that he's returned. A shame really, because Lucy has always had a tendre for him. The Livingstons are an unexceptionable family and quite well-to-heel, and it would be a great thing if Lucy were to be settled so near, but no, he's never seen Lucy as anything but a child.
Susana: What a conundrum! Are there no other ways for young ladies to meet eligible gentlemen in the country?
Mrs. Barlow: Occasionally, someone's cousin or nephew comes to town for a visit, but there are few eligibles in that lot. There are assemblies, of course. Oh, that reminds me. [Perking up] There was a quite agreeable viscount at the last assembly who seemed quite taken with Lucy. He danced twice with her. Perhaps he will come to call soon. Oh my, that would be a marvelous thing for my girls! To have their sister a viscountess who can sponsor them in London when the time comes! I must urge Lucy to encourage him!
Susana: Was she equally taken with him, then?
Mrs. Barlow: [shrugging] These things resolve themselves over time. I don't believe she was repulsed by him. He looked well enough, for an older gentleman, and his manners were unexceptionable. It is said that he was a considerate husband to his late wife, and seems to be devoted to his three daughters.
Susana: Oh, he's a widower. No doubt looking for a mother for his daughters.
Mrs. Barlow: And an heir, of course. He still needs a son to inherit the title, and Lucy is young enough to manage that.
Susana: [Doubtfully] I suppose so, and yet—one could wish a love match for her.
Mrs. Barlow: [Stiffening] Lucy is a practical girl, and not at all the sort to waste time dreaming of the impossible. She will make a wonderful wife and mother and take great pleasure in using her elevated circumstances to assist her sisters.
Susana: I'm sure she will, Mrs. Barlow. I did not mean to imply otherwise. Please forgive me if I offended you.
Mrs. Barlow: [Relaxing] Of course. I'm afraid this is a topic about which Mr. Barlow and I frequently cross swords. He says Lucy is still young and will find her own way. But he's never been the most practical man, and I suspect he'd be just as glad to have all of them at home with us forever.
Susana: An indulgent father then. [Glances at the clock]. Oh dear, it's almost time for our visit to end. I wonder if you'd like to take a walk around the park, Mrs. Barlow. It's such a lovely day, and you might enjoy the flora and fauna here in central Florida. Perhaps we'll even see an alligator in the lake.
Mrs. Barlow: An alligator! Goodness!
Susana: From a distance, of course. But there are palm trees and snake birds, and plenty of sun to warm you before you go back to chilly England
Mrs. Barlow: [shivering] Chilly indeed! The weather has been exceptionally cold this year. By all means, let us walk a bit in the sunshine.
And so ends the interview. It may interest you to know that the winter of 1813-1814, when A Twelfth Night Tale takes place, was one of the coldest on record, so much so that in February the Thames froze and a frost fair was held for four days, during which an elephant was led across the river under Blackfriars Bridge.
Introducing Mrs. Barlow
Mrs. Leah Barlow, mother of five lovely daughters herself, has graciously condescended to provide Susana's Parlour (see today's post here) with some of her tasteful advisements on housewifely matters, such as meal planning and the rearing of children, in hopes that our readers will find them informative. Having recently set up a Twitter account where she will be sharing her most treasured household tips, she hopes many of you will follow her: https://twitter.com/lucybarlowsmom
Much of her advice comes from this manual, which she insists should be in every housewife's possession:
The Cook and Housewife's Manual, Containing the Most approved Modern Receipts for Making Soups, Gravies, Sauces, Regouts, and All Made-dishes; and for Pies, Puddings, Pickles, and Preserves; Also, for Baking Brewing, Making Home-made Wines, Cordials, &c.
Mrs. Margaret Dods (Christian Isobel Johnstone), Edinburgh, 1826
About A Twelfth Night Tale
Without dowries or the opportunity to meet eligible gentlemen, the five Barlow sisters stand little chance of making advantageous marriages. When Lucy, the eldest, attracts the attention of a wealthy viscount, she knows she should encourage his attentions, since marriage to a peer will be advantageous to all. The man of her dreams was Andrew Livingston, her best friend's brother. But he's always treated her like a child, and now he's betrothed to another. Perhaps the time has come to accept reality… and Lord Bexley.
Andrew returned from the Peninsular War with a lame arm and emotional scars. Surprisingly, it's his sister's friend, "little Lucy"—now a strikingly lovely young woman—who shows him the way out of his melancholy. But with an eligible viscount courting her, Andrew will need a little Christmas magic to win her for himself.