Seen in White's Betting Book on Valentine's Day, this year of 1814. It seems some officers hold their honour cheap. The Earl of Haversham is clearly involved in some action that will see him compete with Captain Clifton – and no one expects Haversham to win. These odds remain very long indeed.
My Dear Miss Haversham,
I have this moment been informed by our cousin the baronet himself that your brother has wagered a large sum on the outcome of a certain event, the details to which I am not privy.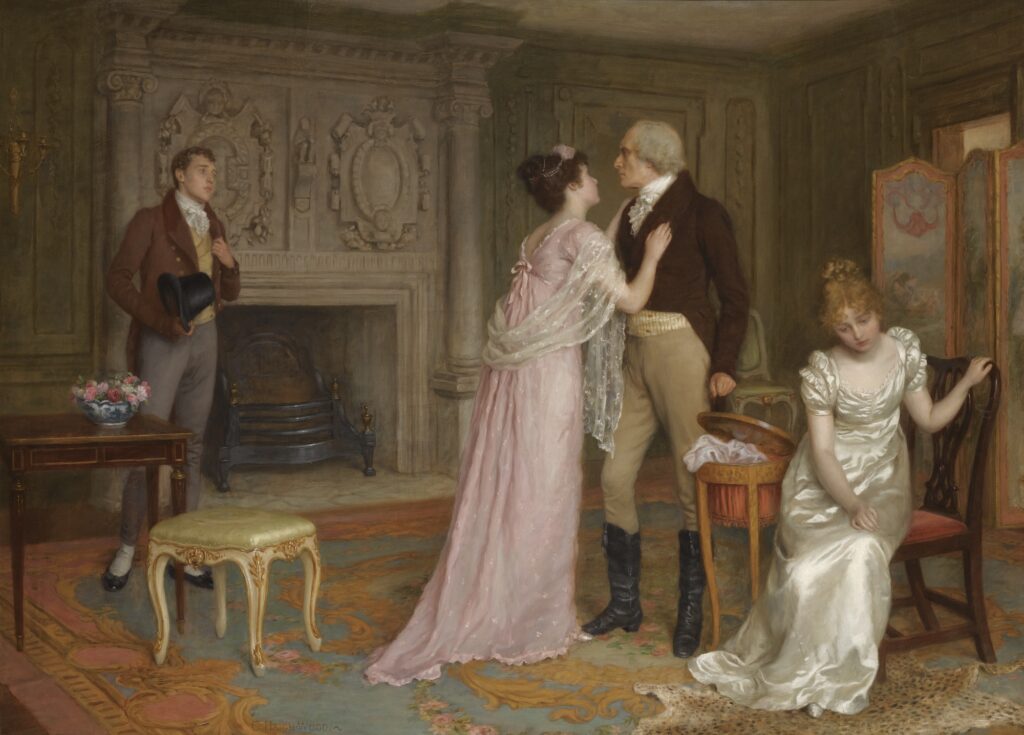 I am ashamed to relate that the baronet saw fit to lay down monies on the blackguard Clifton. I scolded him most profusely but he would not be moved. I am aware of the grave insult you have suffered. I am sorrier than I can say, but will a blood letting restore you to favour with the duchy, or unstain your already unblemished feminine honour?
You must know that the wagers do not favour a successful outcome for the earl. Why, the gentlemen all believe in Clifton to win. It is said that he has never yet suffered a loss in such a contest. I hope such rumour to be ill-founded, however our cousin assures me that the odds are as short on this as it is possible to be. Scarce a pound bet against the Captain, to some hundreds against the earl. Such rumours have me much excited in distress.
Dearest Amelia, I ask that you write to your brother and beg him to reconsider his rash action. Your brother is not a soldier. I fear for him but I cannot claim the influence of a sister. I must request you petition him with all haste, lest the 'action' result in the most deplorable outcome for us both.
By Easter, we shall be sisters, dearest Amelia, if your brother will only remain in one piece long enough to wed.
Yours, very sincerely,
Catherine
It is to the credit of the Earl of Haversham that he seeks to defend his sister's honour, but I do wish he faced a less formidable opponent. It's hardly a wager when the outcome is forgone.
About the Book: Always a Princess
For Romany Princess Syeira, allowing herself to be loved by an Englishman is an act of bravery as great as facing a loaded duelling pistol.
A love that cannot be denied
When Captain Warwick "Wil" Clifton offers to assist the Romany family he has injured, he's unprepared for the warmth of Romany camaraderie, and he is no where near ready for the force of nature that is Princess Syeria Brishen. Keeping a lid on his desire for the Romany beauty takes all his self-control. A notable rake, he is well out of practice at showing restraint and finds himself asking: What is he willing to risk for love?
As the eldest daughter of the Romany king, Syeira's pride in her heritage is matched by her finely-honed distrust of Englishmen. Captain Clifton surprises her with his affection, passion, and…love. She trusts her heart, but is caught between family duty and an unrelenting desire to be with the man she loves.
AVAILABLE FOR PREORDER:
About the Author
Clyve Rose is an award-winning author of historical fiction both in Australia and the US. She has been writing historical romance fiction for the best part of two decades. She works in the Regency and Georgian periods, with occasional detours into Ancient Greece.