London, 1817
In a previous article I mentioned my curiosity with regards to the house party that took place in the home of the Duke of Arscott to see that his daughter, Lady Lucinda Claxton married. Ten lords had been invited and I was anxious to learn which lord she settled upon. Therefore, it came as great surprise when she chose an American. Which then begged the question, why were the ten lords rejected?
One of those ten curiosities has been answered for I am told that the first to leave was Lord Emory Talbot, Viscount Ferrard. I was rather surprised that he'd been invited to begin with as last I'd heard he was not seeking a wife. In all my observations, he'd always preferred young widows to misses.
At first, I thought that perhaps he assumed it was a normal house party, with several guests, and hoped young widows would be present, when in fact, the guest list included few. However, it then came to my attention that he'd not attended for young widows or Lady Lucinda but announced that he'd hoped to gain an introduction to a younger sister, Lady Violet Claxton.
I can think of no two individuals less suited for the other. You see, while Ferrard can often be found in the ballroom, enjoying his status of a wealthy, bachelor viscount, Lady Violet avoided Societal events and when forced to attend she escaped to the gardens at the first opportunity. She spent far more time admiring flowers, plants, and bushes than she ever spent dancing, or even conversing with those in attendance. Further, if Ferrard had wished an introduction, all knew where she could be found as it was no secret that Lady Violet preferred roses to bachelors. Therefore, I'm quite perplexed as to why Lord Ferrard developed a sudden interest in Lady Violet.
Links for COURTSHIP OF CONVENIENCE: https://books2read.com/u/3JRlxX
Release Date: May 18, 2021
Excerpt~
Lady Violet folded her hands on her lap, tilted her chin and looked toward the horizon. Her green eyes narrowed as her lips pursed, as if she were mulling over a problem.
She then glanced at Emory, hummed, then turned away again.
"May I ask what is on your mind."
"I believe I have a solution that might solve both of our problems, if you are willing of course."
The only solution was a courtship and then marriage, but as he'd just met Lady Violet, that solution wasn't an option.
"What I propose is a courtship of convenience."
"Courtship of convenience?" he repeated, uncertain as to her meaning.
"Yes," she answered with a nod of her chin. "You shall court me until January sixth and then we will declare that we do not suit. Your father will be satisfied that you spent more than an afternoon of effort, and mine will be satisfied that I allowed a courtship."
All he could do was stare at her. Such an agreement would placate his father. What he did not know was if Lady Violet might have an ulterior motive, other than pleasing her father.
"But it must be a true courtship, in that we come to know one another, as I don't wish to lie to my father and say you courted me when we just pretended to do so."
A fine line to avoid deception, but he understood. Yet, he didn't trust that this wasn't a trap to get him to enter into an agreement in hopes that more came of their association. However, while he did not know Lady Violet, he had the oddest feeling that he could trust her and that this scheme was no more or less than what she described.
"As you detest untruth as much as me, I trust that you are in agreement that it must be a true courtship with a scheduled time for it to end and the two of us to part. Based upon your behavior in London, I assume you have no real desire for a courtship any more than I, as I fully intend to remain unmarried for as long as I am allowed. Therefore, we can satisfy the demands of our families while knowing that we will both be free of any commitment come January sixth."
A true courtship without the expectation of a betrothal? The very idea was intriguing. If she were as truthful as she claimed, and Emory believed that she was, this would be a perfect solution. "I think that is an excellent idea, Lady Violet."
Emory smiled to himself. This was the first commitment in memory that he was more than willing to make.
She nodded and faced forward. "I am glad we are in agreement Lord Ferrard."
"How does one court in Laswell?" If he were in London, it would be drives through Hyde Park, ices at Gunter's, taking in the theatre, calling on her home, and dancing at balls. None of which were available to him here.
"I'm not certain, Lord Ferrard. Perhaps we could simply stroll through Laswell and in the park, each day at a certain time for a specific length in duration when we will most likely be seen. Such meetings will eventually be reported back to my father, and as your brother lives here, he can assure your father that we did indeed court."
At her statement, he assumed there were no other entertainments to be offered. Perhaps his brother would have suggestions. Though, if strolls were all they did, Emory doubted any conversation with Lady Violet would be dull. At least, not for the first few days.
About the Author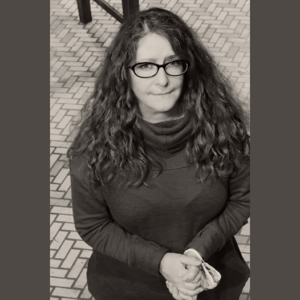 USA Today bestselling author Jane Charles is a prolific writer of over fifty historical and contemporary romance novels. Her love of research lends authenticity to her Regency romances, and her experience directing theatre productions helps her craft beautiful, touching stories that tug at the heartstrings. Jane is an upbeat and positive author dedicated to giving her characters happy-ever-afters and leaving the readers satisfied at the end of an emotional journey. Lifelong Cubs fan, world traveler and mother of three amazing children, Jane lives in Central Illinois with her husband, two dogs and a cat. She is currently writing her next book and planning her dream trip to England. Be sure to join Jane on Facebook @JaneCharlesAuthor for Wine Pairings Wednesdays.
FOLLOW JANE:
Website:  https://www.janecharlesauthor.com/
Facebook: https://www.facebook.com/JaneCharlesAuthor
Goodreads: https://www.goodreads.com/author/show/4879172.Jane_Charles
Bookbub: https://www.bookbub.com/authors/jane-charles
Jane's Reader Group – Romance & Rosé: https://www.facebook.com/groups/778180209460172