A report from teatime at the home of Mrs. Woods, Banker's wife: Deadwood, SD, June 30, 1879
"I asked you all here to talk about our new schoolteacher and her sister." Mrs. Woods leaned forward to whisper to make sure the women understood the importance of what she was going to say. "They boarded the stagecoach in Iowa and rode the rest of the way with me. I could tell they were lower class just by the way they were dressed in obviously homemade clothes. Why I heard there are ten children in their family. I would think their parents would know when to stop."
"I hear she's a very good teacher." Mrs. Kincaid frowned. "I know my Thomas likes her and makes learning fun."
"Hmph. I heard about some of her ways. Classes outdoors? Teaching needlework to boys and about bugs to girls? Why children should be taught by the rod. Memorization from the Bible is the best way to teach our young."
Mrs. Kincaid set down her cup. "Have you seen what she's had the older children do with their needlework? Why Thomas stitched the entire Lord's Prayer. Sounds to me like she's using the Bible."
The other women nodded at Mrs. Kincaid's comments. She needed to get these women and their husbands behind her to get an older, sterner man to teach their young, not some young, pretty thing that probably flirted with the older boys.
"Did you hear that as soon as Miss Lindstrom stepped from the stagecoach, Mr. Winson, owner of King's Restaurant, had her on the ground and was laying on top of her? I'd say that's a poor example for our youth." She smirked at each woman. "Why, you would have thought she was destined for Al Swearingen's brothel."
"I was there." Mrs. Kincaid said.
Good, it sounded as if the woman was on her side. Now to get the rest of them to see how improper the new teacher was.
"And I know you were, too, Mrs. Woods. So, you couldn't have missed how Mr. Winson was trying to help her from the coach and that pack of dogs knocked them both into the mud."
"Yes, but . . ."
"And being the gentleman he is, he tried to help her up." Mrs. Kincaid sipped her tea, then set her cup on the matching saucer. "Have you ever had to step in that mess in the street? If you have, then you know how hard it is to extricate yourself."
"But, then she and that sister of hers stayed at King's Hotel."
Mrs. Kincaid shook her head. "Where else were they supposed to stay? King's is the only proper hotel in this town. Why didn't you offer them your place if you're so concerned about their virtue?"
The last thing she wanted was for two pretty young things to stay at her house. She wasn't so naïve that she didn't know what her husband was up to while she was back East. Time to change tactics.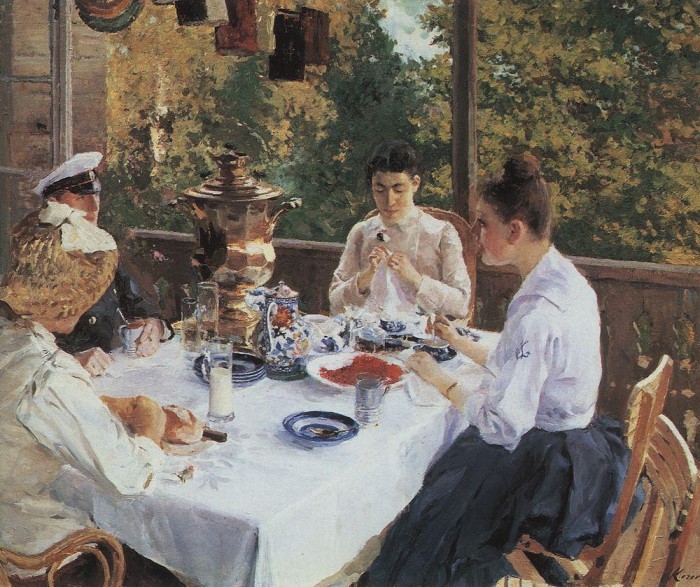 "Well, then there's her sister."
"What about her sister?" Mrs. Kincaid sighed. "I hear she's an excellent seamstress."
"Humph. Mending for the men around here is being a seamstress? I suppose you approve of men going out to their house to bring their clothes to her. And I heard some of those brothel women approached her at King's asking her to sew for them."
Mrs. Kincaid set her cup down with enough force to crack the saucer. "I don't know what your problem is, but you'd better learn the facts before you spread gossip. The men take their clothing to Haywood's store. Then Sadie's husband takes them to the Julia and picks them up when they are done. As for those women, I was in the restaurant, and I can assure you she turned them down."
Mrs. Woods checked the watch pinned to her large bosom. She wasn't making any headway. It was time to end this little tea party. "Needless to say, I'm going to keep my eye on them."
"I'm sure you will, Mrs. Woods." Mrs. Kincaid stood. "But I think your time would be better spent keeping any eye on that husband of yours." She turned to her friends. "Come, ladies, I'm in need of some fresh air."
About the Book
The Balcony Girl is the first book in "The Darlings of Deadwood," series. It is a candidate for the InD'Tale RONE Award.
When Julia Lindstrom and her sister, Suzanna, made the decision to move to Deadwood, South Dakota in 1879, Julia never suspected that she would meet her future husband, secretly befriend the madam of a brothel, or jump in to assist when disaster strikes the turbulent mining town. Can she survive all three?
Daniel Iverson followed the gold rush to Deadwood back when it was in its heyday, only to discover gold prospecting wasn't the life for him. Now working as a lawyer, a case falls into his lap regarding a rash of recent illnesses affecting the men visiting the town's saloons and brothels. Is it a disease or something more sinister?
Will a secret tear them apart or bring them together?
Coming soon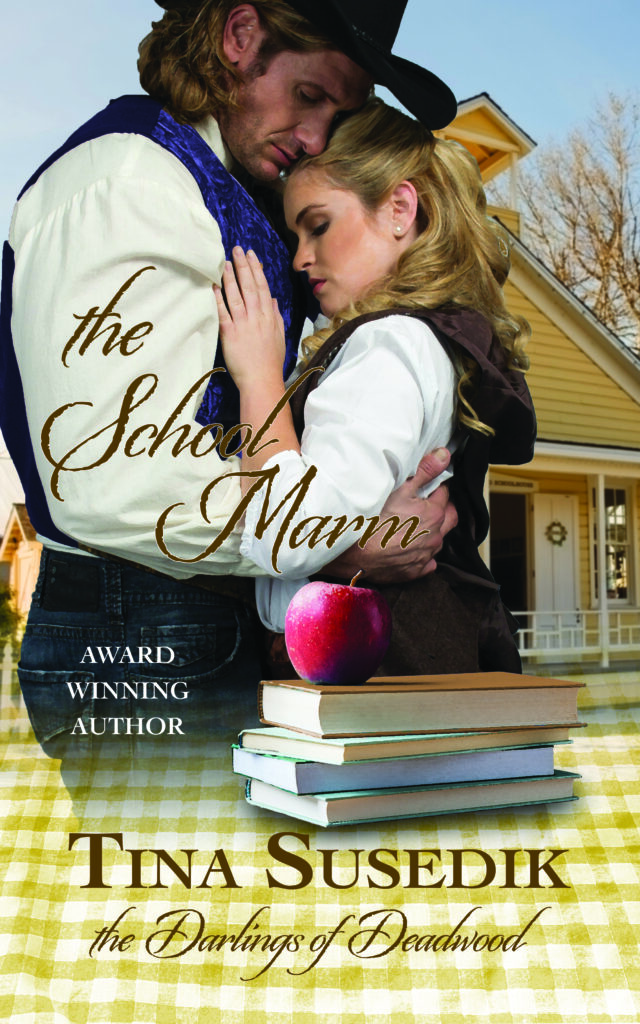 The School Marm, the second book in "The Darlings of Deadwood," is still a Work in Process. This is Suzanna's story. It started out a short story in the "Wild Deadwood Tales," anthology and is being expanded into a full-length novel. Release is planned for later this summer.
Suzanna Lindstrom travels as a school marm in fledgling Deadood. Having left her parents' struggling farm, she dreams of a better life in Deadwood with a man who's struck it rich in the gold fields. Fresh off the stagecoach, she meets Kingston Winson, whom she disregards as disreputable. Is he who she thinks he is? What lesson will she learn?
"Missing Ellis," is a short story in "Getting Wild in Deadwood," anthology. It is a time travel involving the characters from both books.
Buy Link: Getting Wild in Deadwood
About the Author
Tina Susedik is an award-winning, Amazon best-selling, multi-published author with books in both fiction and non-fiction, including history, children's, military books and romances. Her favorite is writing romantic suspense where her characters live happily ever after with a lot of problems in between. Tina also writes spicier romance as Anita Kidesu. She lives in northwestern Wisconsin where winters are long, summers short, and spring and fall beautiful.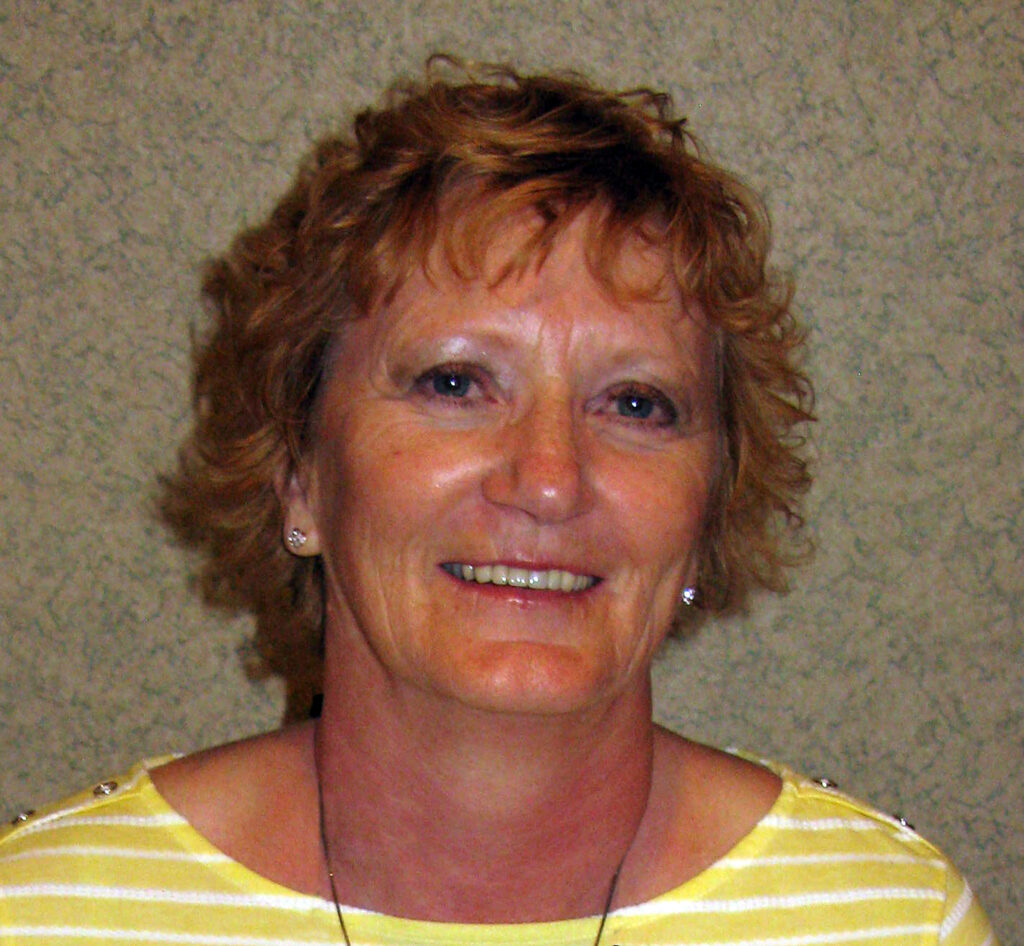 Social Media Links for Tina Susedik
Blog: https://www.tina-susedik.com/blog
Twitter: @tinasusedik
Facebook: https://www.facebook.com/TinaSusedikAuthor/
Bookbub: https://www.bookbub.com/profile/tina-susedik
Goodreads: https://www.goodreads.com/author/show/1754353.Tina_Susedik
Authorgraph: https://www.authorgraph.com/authors/TinaSusedik
Pinterest: https://www.pinterest.com/tinasusedik/
Newsletter: http://tinasusedik.us11.list-manage.com/subscribe?u=874ff86e3f10f756a138fbc3a&id=1cfdf516fc