"The innkeeper's son is back." Mrs. Simpson, the grocer's wife, whispered to Eunice Norton, the carpenter's sister, just before services started one Sunday.
"Eli Benson? He was home from Nottingham just last week? I saw him," Eunice answered.
"Not him, the other one. Wild he was," the grocer's goodwife said.
Eunice's brows reached for the rafters as the congregation rose to sing the opening hymn. Wee Robby is back? She remembered him as a lad. Handsome as sin and she fancied him, for all he was several years too young and Eunice already nodding at spinsterhood.
Reverend Styles droned on longer than usual. Worst luck, that, with Eunice anxious to find out more. When he finally brought it to a close, she scurried out. She had spied Emma Corbin, who used to be Emma Benson, in the benches.
Luckily Emma's husband liked to visit after church and Eunice caught her watching her flock of children and calling them to stay nearby.
"I heard your brother has come home." Eunice watched her closely.
"He has indeed. We are so proud of him," Emma Corbin beamed.
"Is he really—" Eunice barely got the words out.
"A hero of Waterloo? Yes. It was in the dispatches. Don't you read the papers Eunice Norton?" She smiled as sweet as can be and marched off with that husband of hers. As if just having one made her better than Eunice.
Waterloo? The was two years ago. The whole valley knows about it. Eunice meant to ask something different.
Just then she caught sight of Molly Sims who worked up at The Hall flirting with Aaron Miller, a farmer from over by Willowbrook. She sauntered over all friendly and smiled her most practiced smile. "Emma Corbin tells me her brother Robby is back."
"I'm wondering, Molly, what they say at the Hall. Is he really the old earl's son?"
"Don't say that to Mr. Benson the innkeeper. He won't hear the man called aught but his own son," Aaron said.
Eunice snorted. "But the will. Is it true?"
"That the earl named his by-blows in it and gave all his goods to them?" Molly said, her words as tart as lemons. "I can tell you for certain he left Lord David—the new earl—short of cash. We get our wages, but there's too few of us for the work, and things are tight. The Dowager Countess won't even come back from London."
"Well, that's one blessing, isn't it Moll?" Aaron laughed. He sobered. "We heard months ago that the old man left Willowbrook to one of his bastards. Agnes Styles says its him, and he's back."
Eunice's meager chest lifted in delight. "See you Sunday," she called to them. She couldn't linger. She had to find Mrs. Simpson and tell her what she heard. She just wished the man had the decency to come to church. She'd like to get a good look at him.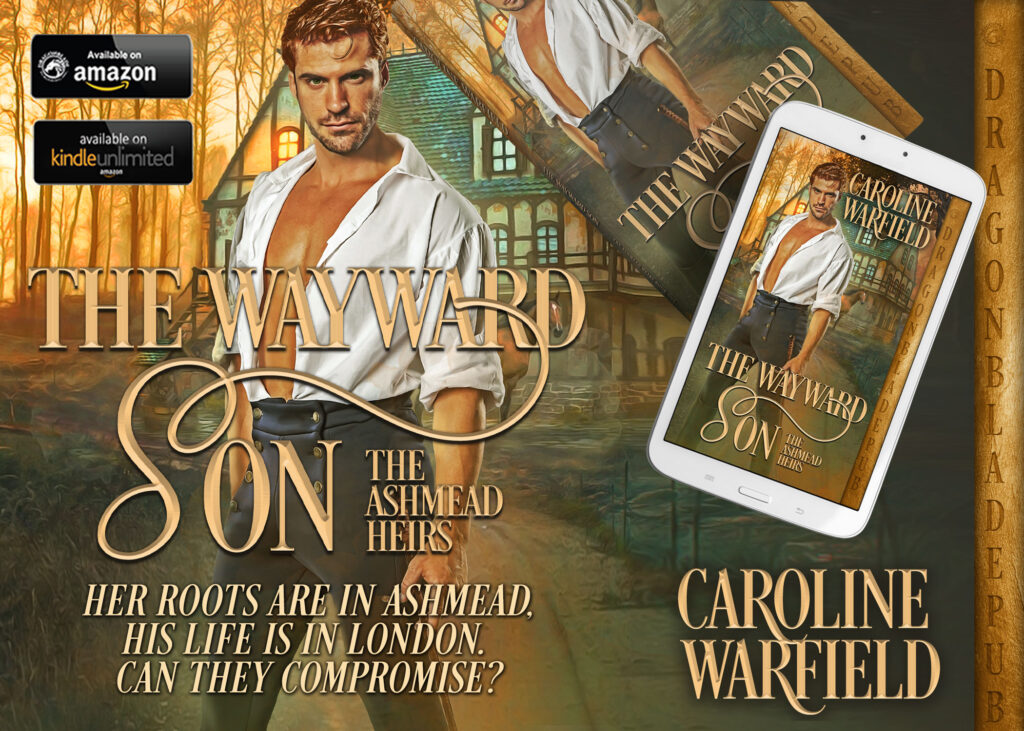 About the Book
When the Earl of Clarion leaves a will with bequests for all his children, legitimate and not, listing each and their mothers by name, he complicates the lives of many in the village of Ashmead.
One sleepy village
One scandalous will
Four tormented heirs, one of them believing he was the innkeeper's son. He is the first of The Ashmead Heirs.
Sir Robert Benson's life is in London. He fled Ashmead the day he discovered the man he thought was his father had lied to him, and the girl he loved was beyond his reach. Only a nameless plea from his sister—his half-sister—brings him back. He will not allow a ludicrous bequest from the earl who sired him turn him into a mockery of landed gentry. When a feisty little termagant with flashing eyes—and a musket—tries to turn Rob off the land—his land—he's too amused and intrigued to turn away. But the longer he stays, the tighter the bonds that tie him to Ashmead become, strengthened by the powerful draw of the woman rooted on land he's determined to sell.
Lucy Whitaker's life is Willowbrook, its land, its tenants, its prosperity, but she always knew it wasn't hers, knew the missing heir would come eventually. When a powerful man with military bearing rides up looking as if he wants to come in and count the silver, she turns him away, but her heart sinks. She can't deny Rob Benson his property; she can only try to make him love the place as she does, for her peoples' sake. A traitorous corner of her heart wishes Rob would love it for her sake.
His life is London; hers is Ashmead. How can they forge something lasting when they are torn in two directions?
For pre-order now: https://www.amazon.com/gp/product/B09484DC1D/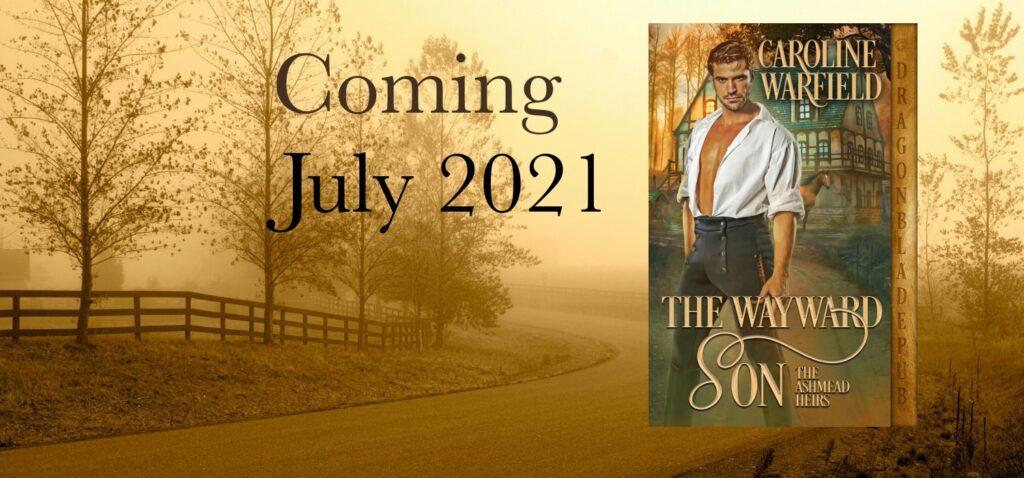 About the Author
Caroline Warfield, award winning author and proud Bluestocking Belle, has been many things: traveler, librarian, poet, raiser of children, bird watcher, Internet and Web services manager, conference speaker, indexer, tech writer, genealogist—even a nun. She reckons she is on at least her third act, happily working in an office surrounded by windows where she lets her characters lead her to adventures in England and the far-flung corners of the British Empire. She nudges them to explore the riskiest territory of all, the human heart.