Who is the greatest matchmaker of the ton? Lady O. has laid claim to the title, and her cousin Lady S. has challenged her to prove it. Which of them first spoke of this private wager–and the prized family possession that will belong to the winner? We cannot know, but we do know that, since the beginning of the year, all of Society has been abuzz with news from houseparties where Lady O. has been bringing together the the notoriously unmarriageable.
So far, the results have been astounding. People who have sworn off marriage have tied the knot, those who don't believe in love have fallen to Cupid's arrow, rogues have reformed, parlour games and contests of skill have turned into games of love.
With seven months to go, the betting is running hot in clubs, salons, drawing rooms, and coffee shops; in high and low places. Can Lady O.'s run of luck continue? Or will even her matchmaking eye fail her, giving the game–and the prize–to her cousin?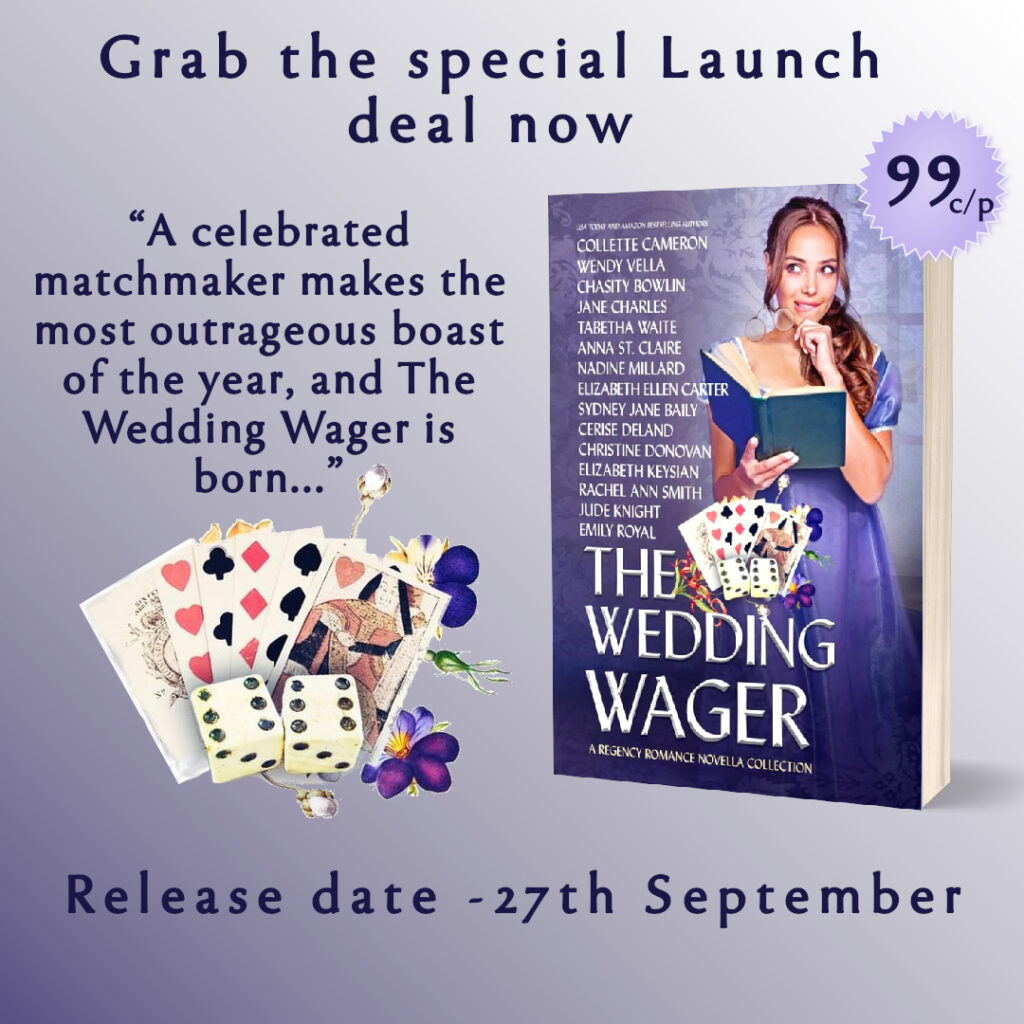 Find your Buy Links here to take advantage of the pre-order discount-
https://books2read.com/weddingwager