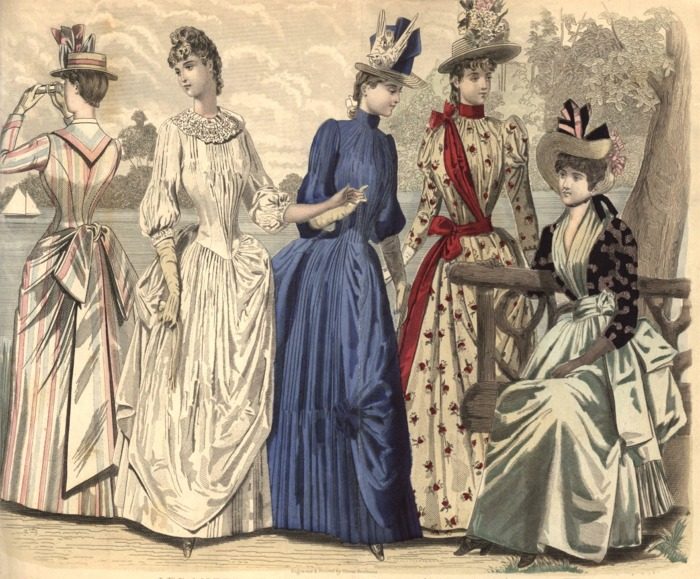 Mr. and Mrs. Fottingham's maid was found in the stable with a young craftsman? And they were sitting beside one another on bales of hay?
Emma Collins said she missed the church service due to illness, but was seen looking quite healthy beyond a window by a neighbour?
Someone stole chickens from the coop behind the house where Florence Bickle lives? To which someone replied, "Who else could it be but one of the rude, poor, lazy unkempt boys who hang around town begging for handouts?
Mrs. Blanchard actually has grey hair but uses hair dye regularly so no one can tell?
***
The word gossip has negative connotations pretty much around the world. The Oxford English Dictionary states that the
earliest recorded use of the word was in the 11th century, but it's meaning was different than it is today. The word gossip referred to a child's godparent and started off as godsibb or god sibling. Because godmothers often assisted with childbirth and were present in most women-only events, the word became synonymous with women who talked … a lot.
By the mid-eighteen hundreds, gossip was in regular use. It was considered delectable and titillating. By the mid-nineteenth century, gossip sheets and columns were highly popular with readers, if not with the people mentioned.

Victorian Town
Abby Parker planned out her whole life: complete her final year of high school, go to college, get a job, move away from her insane family, stay best friends with Jessica.
But that was before she broke into the nearby tourist attraction and unwittingly answered a call from a centuries-old spirit who dragged her into the 19th century.
Now she must solve a Victorian mystery without getting herself killed, or worse, spend a lifetime trapped in the past, leaving behind everyone she loves and altering their lives forever.
When she meets gorgeous Benjamin, the future looks a lot like wreckage.

Meet Nancy Thorne
An acclaimed author of short stories, Nancy Thorne's debut novel Victorian Town is a time-hopping, paranormal romance featuring a high-school girl out to solve a century-old murder. She lives just outside of Toronto with her two sons and an energetic fox-red Labrador.