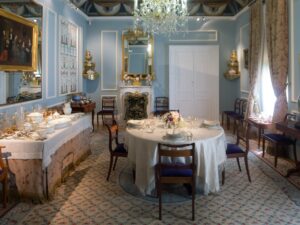 Lady Constance Whittles was unsure of her feeling for the gentleman who had been her escort last night. She wasn't sure why… or did she? Lieutenant Terrance Abernathy had conducted himself in a gentlemanly manner the entire night. With Aunt Penelope acting as chaperon, the Lieutenant had escorted them to the theater and the play had been lovely. His banter in the carriage and during the intermission had kept them laughing but something was missing that made her want to see him again.
If she searched her heart deep enough, Constance knew the reason. The Lieutenant wasn't Viscount Digby Osgood. She gave a heavy sigh and the sound echoed in the blue breakfast room where she awaited her aunt. Just thinking about Digby caused her heart to take flight even though he had ended their relationship over two years ago. She had attempted to tell him she would wait for him until his business abroad for his father was over. But he had insisted she move on with her life. If only she could…
Her aunt entered the room followed closely by a maid who pushed a tea trolley and placed the cart next to her aunt once she was seated next to Constance at the table. Aunt Penelope all but tossed a folded newsprint into Constance's lap.
"Page seven, half way down," her aunt said who was clearly upset with whatever she had read. She poured a cup of tea and handed the china to Constance. "You may wish to take a sip before you peruse that rag! I highly doubt we'll be able to enjoy breakfast this morning."
Constance took a sip of her tea and then set it down on the table. She unfolded the newsprint. The Teatime Tattler… Good heavens! What had Samuel Clemmons written that had her aunt so upset?
Gentle Reader ~
It has come to this reporter's attention that Lady C.W. may have finally… finally, dear readers… moved on from her past relationship with a certain Viscount who left her two years ago. Seen at the theater with Lieutenant T.A., could Cupid's arrow have found its mark with these two potential love birds? Only time will tell! As the details unfold,  you'll read it here first on the most reliable source of intel for all of London Society.
Submitted by an anonymous reporter
The Teatime Tattler
"Reliable?" Constance muttered before folding the newsprint again and tossing it aside. "When did that gossip rag become reliable?"
Aunt Penelope nodded to a servant who made her a plate of food from the sideboard. "You should speak to Miss Amelia. Certainly, she must have a say on what her brother prints."
"I highly doubt she'll be able to sway her brother," Constance replied before quietly thanking the servant who placed a plate in front of her.
"You work for her, Constance! Surely, she would talk to Samuel to ensure her employee's reputation is not smeared across his newspaper."
Constance set her fork down. "To be honest, is there really anything that isn't true? I am trying to move on from Digby and I was at the theater with the Lieutenant. The only thing that was in error was the speculation that I was in love with the man, which I am not."
"I'd bet my new green bonnet it was those Danvers sisters at it again putting their nose in everyone else's business," her aunt fumed.
"It doesn't matter who tipped Mr. Clemons off and we shouldn't let this upset us. Now let's try to enjoy our breakfast and go about our day."
As Constance put on a bright face for her aunt's benefit, she refused to let a bit of gossip get the best of her. Let them say whatever they want. As far as she was concerned, Cupid's arrow had missed her by a long shot where the Lieutenant was concerned!
---
Belle Sherry Ewing brings you A Second Chance At Love previously published in the Belles' box set Fire & Frost. It's now released for individual sale.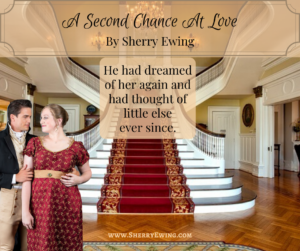 Excerpt:
"As I live and breathe, Digby Osgood." She watched his eyes widen before his spectacles began to fog up as the warm air of the shop hit them. His cheeks were red, probably because of the cold outside, and she hid a smile at her imagination, which almost thought he was blushing because she addressed him so informally. She should not have been so presumptuous and quickly corrected her mistake. "I mean… Lord Osgood."
Reaching inside his coat, he pulled out a linen handkerchief and began wiping his glasses before placing them back on the bridge of his nose. "Lady Constance," he said just as formally. He gave her a welcoming smile before removing his hat. "It has been too long."
Her breathing elevated just seeing Digby again, and she moved behind the desk to try to calm her thoughts. Still… she could not prevent herself from taking in the sight of him. His black hair curling at the edges was slightly damp where his hat had not covered his head from the falling snow. A slight cleft in his chin had always fascinated her whenever they had been together in the past. His face reminded her of the sculptures she had seen in her aunt's garden; classical and timeless. But it was his vivid blue eyes that were her undoing. He gazed upon her as though asking if he was assuming too much by being here. The silly man.
"Too long indeed. There are not many who would brave such inclement weather to venture outside," she finally answered.
---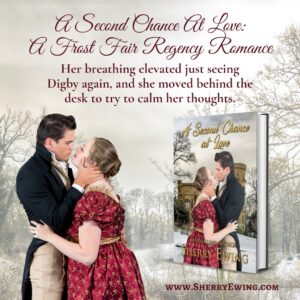 A Second Chance At Love
A Frost Fair Regency Romance
By Sherry Ewing
Can the bittersweet frost of lost love be rekindled into a burning flame?
Viscount Digby Osgood returns to London after a two-year absence, planning to avoid the woman he courted and then left. Surely she has moved on with her life; even married by now. A bit of encouragement from a friend, however, pushes him to seek the lady out. Can she ever forgiven him and give them a second chance at love?
Lady Constance Whittles has only cared for one man in her life. Even after he broke her heart, it remains fixed on him. Another man tries to replace him, but she soon learns she can never feel for him a shadow of what she still feels for Digby. One brief encounter with Digby confirms it; she is more than willing to forgive him. Can they truly take up where they left off?
Charity projects and a Frost Fair on the Thames bring them together, but another stands in their way. Will he tear them apart?
Buy Links:
Amazon US | Apple Books | Barnes & Noble | Kobo | Books2Read
Amazon AU | Amazon BR | Amazon CA | Amazon DE | Amazon ES | Amazon FR | Amazon IN | Amazon IT | Amazon JP | Amazon MX | Amazon NL | Amazon UK | Angus & Robertson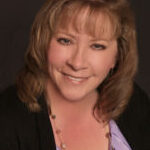 About Belle Sherry Ewing:
Sherry Ewing picked up her first historical romance when she was a teenager and has been hooked ever since. A bestselling author, she writes historical and time travel romances to awaken the soul one heart at a time. When not writing, she can be found in the San Francisco area at her day job as an Information Technology Specialist. You can learn more about Sherry and her books on her website where a new adventure awaits you on every page!
Social Media:
Website & Books: www.SherryEwing.com
Bluestocking Belles: http://bluestockingbelles.net/
Amazon Author Page: https://amzn.to/33xwYhE
Bookbub: https://www.bookbub.com/authors/sherry-ewing
Facebook: https://www.Facebook.com/SherryEwingAuthor
Goodreads: https://www.goodreads.com/goodreadscomsherry_ewing
Instagram: https://instagram.com/sherry.ewing
Pinterest: http://www.Pinterest.com/SherryLEwing
Tumblr: https://sherryewing.tumblr.com/
Twitter: https://www.Twitter.com/Sherry_Ewing
YouTube: http://www.youtube.com/SherryEwingauthor
Sign Me Up!
Newsletter: http://bit.ly/2vGrqQM
Street Team: https://www.facebook.com/groups/799623313455472/
Facebook Official Fan page: https://www.facebook.com/groups/356905935241836/