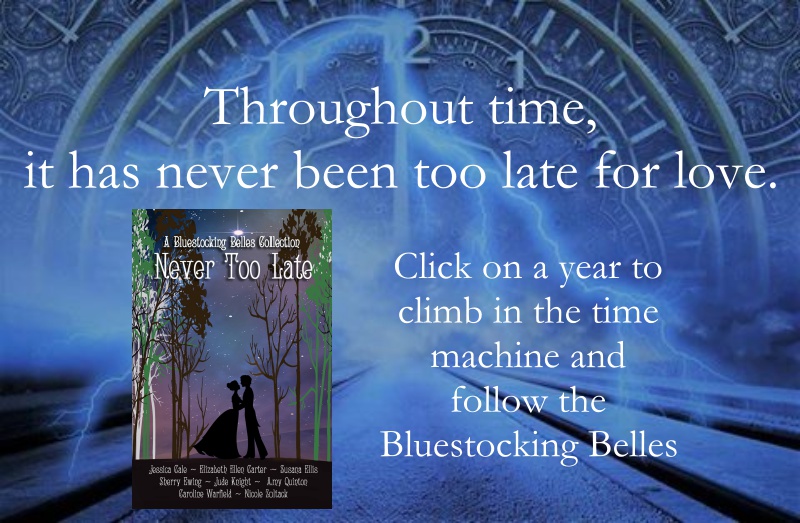 This Contest is OVER
Watch for
spot prizes

at some stops.
In addition, each comment on every stop will be counted as an entry to win the
Grand Prize

of a $25 gift card from Amazon and a print copy of Never Too Late.
CONTEST CLOSED
Congratulations to the winner of the Belles' Time Tour contest. Monika Page, you have won a $25 Amazon gift voucher, and a print copy of the Belles' anthology, Never Too Late.
Some of the individual blogs also had prizes.
In 1886, Jay Hicks won a mug showing a map of the British Empire.
In 1814 at Vauxhall Gardens, Roxanne Twisdale won a Shakespeare ornament, a Vauxhall necklace, and a bracelet.
In 1795, Janet Barrett won her choice of any of Elizabeth Ellen Carter's backlist.
In 1916, Kelly Braun won a colouring book and a signed copy of An Open Heart.
Thank you to all who commented on our blogs. We hope you enjoyed your tour around the years in our stories.