Miss Miranda de Courtenay sat in the morning room sipping tea in Highgrove Manor remembering the gentleman she had met at the Valentine's Day Ball. He had been the stuff dreams were made of. His green eyes had held her spellbound when she had dared to dance with him… a waltz of all things. Her breath hitched with the memory of how she had wished to tame those blond locks back into place when the fell across his brow. And to be held in his arms while they made their way through the crowded dance floor… she had wished at the time that the music would never end!
When her sister Grace entered the room, one look upon her face told her much. Miranda was in trouble… again.
"You might as well just tell me what I did now and get it over with, Gracie," Miranda said with a heavy sigh before pouring her sister a cup of tea. Grace slid a newsprint across the table. The blaring words of The Teatime Tattler blurred before her eyes. "Oh, no!"
"Oh, yes," Grace answered before taking a sip of her tea as if this alone would make the latest gossip regarding her sister disappear. "Unfortunately, the article is on the second page most likely because the charity ball was held in Bath and most of Society was in attendance."
Miranda opened the newspaper to the second page and scanned the lettering for what would obviously condemn her once again. She began to read aloud.
Gentle Readers:
Only days after the Bath Valentine's Day ball, this reporter learned of a most tantalizing bit of gossip for your reading pleasure! A certain young lady, Miss M.d.C., was in attendance and it's been learned she has once more begun her search for a titled gentleman for a husband. Yet, despite the obvious rules amongst the Ton, this reporter learned she danced with a gentleman whom she hadn't been introduced to. The music barely ended before her brother, the earl, had her escorted from the event. We'll have to wait to see if Miss M.d.C. is allowed at other events in the Season or if she'll be exiled to the country.
An Anonymous Reporter of
The Teatime Tattler
Miranda closed the newspaper not caring to read anything else that rag might have mentioned. "Well, I suppose it could have been worse," she said looking across the table at her sister.
"Adrian will be furious," Grace groaned.
"When is our brother not angry with me over some slight?" Miranda replied taking up her cup and saucer.
"You need to learn to control these outrageous notions that continue to flit into your head that you think you can get away with, sister," Grace fumed. "Society will be lenient for only so long before you're completely ostracized. You'll never find a husband if you can't hold your head up within the ton."
"I can barely move among them as it is now due to my past schemes," Miranda said sadly. "Honestly, you'd think I was the only one who was prepared to do anything to catch a title."
"But you tend to get caught, my dear. There's a difference," Grace answered reaching over to take Miranda's hand. "I want you to find love, dearest sister. That is far more important than any title a man might have."
"You don't understand what it's like to be the only one in this family without one," Miranda huffed on the verge of tears.
"Maybe not but I do know a thing or two about being in love. Love will carry you through every heartache the world may throw at you. Don't be a fool to only look at the title and not the man whom you wish to wed."
Grace finished her tea and left Miranda to her thoughts. Marry for love? She scoffed at the idea. Love was for fools…
---
This is an original piece by Belle Sherry Ewing. Miss Miranda de Courtenay was previously seen in A Kiss For Charity and The Earl Takes A Wife. She will now get her happily ever after in Before I Found You that is in the Bluestocking Belles' next box set Storm & Shelter.
Excerpt from Before I Found You: A de Courtenay Novella (Book Three):
She was not sure what to expect. Being outside alone with a man she did not know was a bold move. If she needed reinforcements, she could easily call out for help, but that would hardly do her reputation any good. It had barely recovered from her last scheme. Society's memory was short, remembering scandals only until something new came along for them to gossip about—or until something happened to remind them. She couldn't afford to give them new fodder to chew on.
She could not resist. Miranda took the remaining few steps until she stood next to him, and he rose to his full height, his hair tousled by the evening breeze. She suppressed the urge to push back the lock of hair across his brow that refused to stay in place. Oh my, but the man was tall!
Miranda did not even realize she offered him her hand until he leaned down and kissed the air between her knuckles. His fingers were warm even through the silk of her gloves. How would they feel if her hand was bare? Good heavens! What was coming over her?
"Mademoiselle," he whispered in a husky French accent, causing goose bumps to rise on her arms. His voice was utterly divine!
"Miranda," she said offering only her first name. It was hardly appropriate, but she did not wish to see his disinterest when he learned she was a "Miss" and not a "Lady".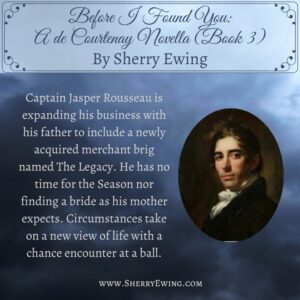 Although it might not matter. Many gentlemen present this evening were on the lookout for a well-dowered heiress to enrich their estate. The man before her could be one of them. Even though she could not attach "lady" to her name, she was still wealthy in her own right… or would be when she finally wed.
Love had nothing to do with what really mattered in life—marriage to a husband within the nobility, one with enough wealth to keep her and her children in luxury. Not for her a boring life as a country matron, with nothing to do or to talk about beyond counting sheets and breeding children. She wanted a glittering life as a Society hostess! It would be an adventure. Or so she had always thought, and she would not allow her heart to rule her head.
She bit her bottom lip before she realized she had done so. The man before her could not know it was an automatic reaction when she was worried. She watched his brow arch in surprise before a grin turned up at the corner of his lips.
"Jasper," he finally replied in return, examining her reaction to his touch. "The evening has become brighter now that you have joined me for a breath of fresh air. Look how the stars above beam in approval that they may gaze down upon you."
Miranda's lips twitched at the compliment. Very nice, though she sensed that he used this phrase often. She realized he still held her fingertips and she reluctantly pulled them away before waving her hand towards the crowd inside.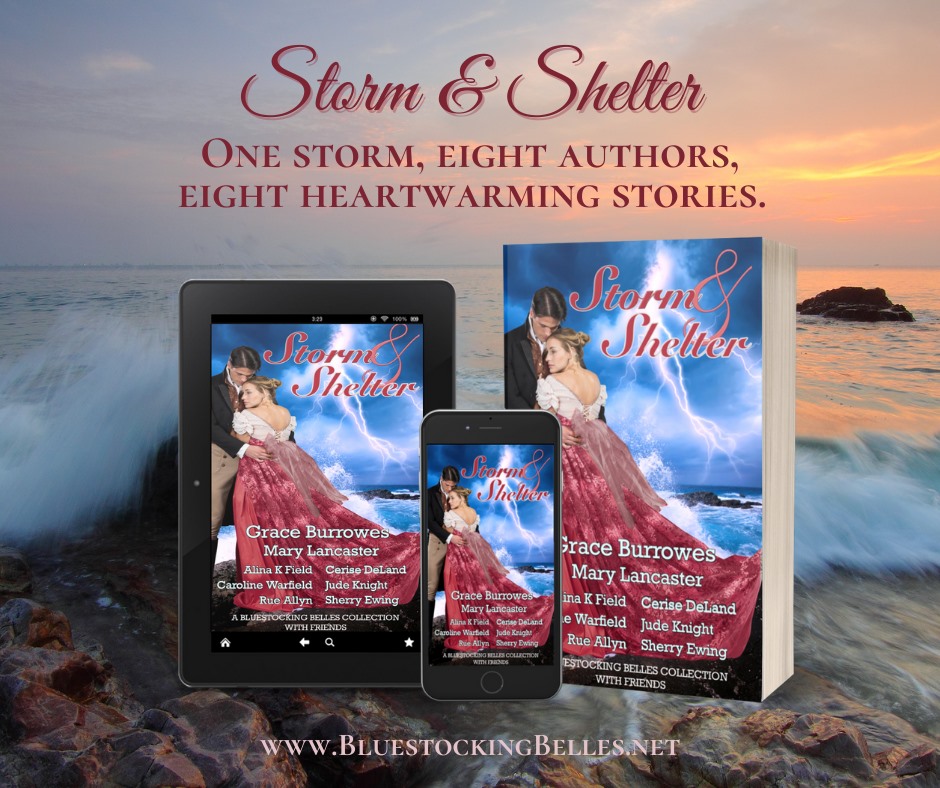 Storm & Shelter:
A Bluestocking Belles Collection with Friends
Release Date: April 13, 2021
Special Preorder price of only $0.99
When a storm blows off the North Sea and slams into the village of Fenwick on Sea, the villagers prepare for the inevitable: shipwreck, flood, land slips, and stranded travelers. The Queen's Barque Inn quickly fills with the injured, the devious, and the lonely—lords, ladies, and simple folk; spies, pirates, and smugglers all trapped together. Intrigue crackles through the village, and passion lights up the hotel.
One storm, eight authors, eight heartwarming novellas.
Before I Found You Blurb:
Miss Miranda de Courtenay has only one goal in life: to find a rich husband who can change her status from Miss to My Lady. But when a handsome stranger crosses her path at a Valentine's Day ball, her obsession with titles dims. Might love be enough?
Captain Jasper Rousseau has no plans to become infatuated during a chance encounter at a ball. He has a new ship to run, passengers to book, and cargo to deliver. But one look into a young lady's beautiful hazel eyes, and he becomes lost. Does love at first sight really exist?
Their paths continue to cross until they are both stranded in Fenwick on Sea. Their growing connection is hard to dismiss, despite Miranda's childish quest for a title at all cost. But what if the cost includes love?
Buy Links:
Amazon US | Apple Books | Barnes & Noble | Kobo
Amazon AU |BR |CA |DE |ES |FR |IN |IT |JP |MX |NL |UK
Angus & Robertson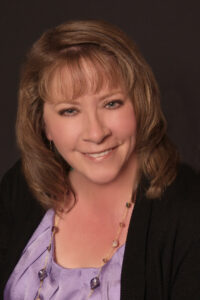 About Sherry Ewing:
Sherry Ewing picked up her first historical romance when she was a teenager and has been hooked ever since. A bestselling author, she writes historical and time travel romances to awaken the soul one heart at a time. When not writing, she can be found in the San Francisco area at her day job as an Information Technology Specialist. You can learn more about Sherry and her books on her website where a new adventure awaits you on every page!
Website & Books: www.SherryEwing.com
Bluestocking Belles: http://bluestockingbelles.net/
Amazon Author Page: https://amzn.to/33xwYhE
Bookbub: https://www.bookbub.com/authors/sherry-ewing
Facebook: https://www.Facebook.com/SherryEwingAuthor
Goodreads: https://www.goodreads.com/goodreadscomsherry_ewing
Instagram: https://instagram.com/sherry.ewing
Pinterest: http://www.Pinterest.com/SherryLEwing
Tumblr: https://sherryewing.tumblr.com/
Twitter: https://www.Twitter.com/Sherry_Ewing
YouTube: http://www.youtube.com/SherryEwingauthor
Sign Me Up!
Newsletter: http://bit.ly/2vGrqQM
Street Team: https://www.facebook.com/groups/799623313455472/
Facebook Official Fan page: https://www.facebook.com/groups/356905935241836/