"There is something strange afoot, Mrs. Ardmore." Helen, Dowager Countess Ettesmere, frowned as the housekeeper came into the morning room.
"How do you mean, my lady?"
"Just this." She folded her hands atop her secretary, much to quell their shaking as much as to project a calm appearance. "Lady Sophia has got it into her mind to romantically pursue Ambassador Mattingly."
There. She said it aloud. Perhaps now it would make her feel better.
The housekeeper's graying brown eyebrows rose, but that was the only evidence of her surprise. "Your daughter is in love with the ambassador?"
Oh, if only! Helen giggled and feared it sounded more hysterical than anything else. "I would have no idea, but she has the look."
"I beg your pardon, my lady, but what look?"
A huff of frustration escaped her. "That look which says a woman is more than interested in a man, and since Ambassador Mattingly only just came to our door the day before, I am a bit concerned of my daughter's mental state."
"Due to the ongoing troubles with her heart?"
"Yes, some." Knots of worry went through Helen's stomach. Her only daughter, though long a woman grown, and over the age of forty, had received the worst diagnosis a person could—she would die soon of a weak heart. "I suppose if it were me who was facing imminent death, I might wish for one last tryst before crossing over." Though, that still didn't excuse the incoming scandal she suspected her daughter was planning.
The housekeeper shifted her weight from foot to foot. "Does the ambassador return her interest?"
"I would have no idea, but he regards her with an attitude that smacks of infatuation." Helen put her hands in her lap. Oh, this was a terrible mess, and it hadn't even happened yet. "I've seen the way Lady Sophia looks at the man. Why, she practically goggled him up at tea yesterday with her eyes. It would have been the height of scandal had anyone else beyond the family been in attendance."
"I see." One corner of Mrs. Ardmore's lips twitched, but full-blown amusement never materialized. She was too well-trained for that. "Well, if he does return her interest, perhaps it isn't a bad thing. Given the circumstances."
Helen groaned. She rubbed her fingers over her eyes. "All my life, I have trained my children to be proper members of society. I orchestrated their first marriages and assumed those matches would have lasted."
"Nothing is permanent in this life, my lady."
"No, I suppose it's not. Even my own husband succumbed to death." She met the housekeeper's eyes. "I wanted something lovely for each of my children, but Sophia doesn't seem interested in anything proper now. Not with death looming. It's simply too scandalous to let her conduct an affair under the nose of her impressionable daughter. My granddaughter!"
"I rather doubt Lady Sophia will have an affair. That isn't who she is," the housekeeper was quick to soothe. "Perhaps you should give it some time and see what comes—if anything—between your daughter and the ambassador. Perhaps it will be a love match."
Helen couldn't help but utter an unladylike snort. "Love? In an instant over tea yesterday? Pish posh, Mrs. Ardmore. You and I both know life doesn't work that way."
"But there is always room for an anomaly, and if what is between them results in love, who is to say it's wrong?" One of the housekeeper's eyebrows went up in inquiry. "Perhaps you should see how the relationship develops over the next few days before crying an alarm."
"Perhaps." Helen nodded with a sigh. "My heart goes out to my daughter. She is facing a set of horrible circumstances and is thinking about her daughter's future, but still. I don't want her to make a mistake in the time she has remaining."
"Lady Sophia is clever and intelligent, my lady. Things will come out right in the end."
"I sincerely hope so, Mrs. Ardmore." But oh, this situation was fraught with worries.
I hope Sophia won't be hurt merely to stave off loneliness.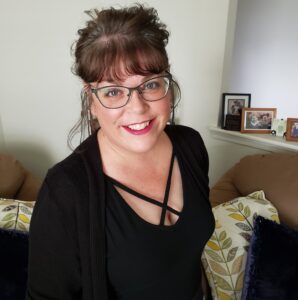 Blurb for Pursuing Mr. Mattingly (Willful Winterbournes #1)
Fragile and fleeting, love is an addiction… Lady Sophia Winterbourne-Stratford-Forrester is a widow twice over. She suffers from a weak heart and has been advised to live a life without excitement or surprise. Wishing for one more romance before she leaves this mortal coil, and not wanting to leave her daughter an orphan, she begins looking, and her pulse leaps when she meets the American ambassador to England. Who gives a fig if she's older than him?
When life is short and precious, one shouldn't wait… Mr. Oliver Mattingly is visiting England on holiday. Vastly different from America, he's anxious to see and experience everything, for adventure is in his blood. But when he immediately falls tip over tail for an enchanting, outspoken widow, the inexperienced bachelor knows where his next journey lies. After discovering her personal history, he asks for her hand. At least he can love her to the best of his ability before the inevitable happens.
Fate, though fickle, usually presents the perfect, if complicated, path… As the pair wed in haste and repent at leisure, they grow closer as desire only intensifies. A picnic by a rain-swollen creek turns into danger, and when Sophia doesn't suffer ill-effects from the heart-pounding stimulation, they're both shocked for different reasons. Could the doctor have been wrong? Love doesn't care about misunderstandings or the foibles of life, it just is. Only they can decide if they truly want it… forever.
You can find the book here: https://amzn.to/3J2PV0j