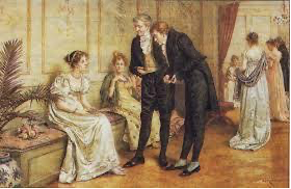 The Teatime Tattler has just learned that the fiancé of a young duke (whose dukedom began with the letter N and who succumbed to horrible injuries sustained in a carriage accident only last week) has possibly chosen to entertain lucrative substitutes for her dead betrothed, rather than mourning her loss. The lady in question has been spotted in Bath shamefully making merry during this Christmastide season. Should we hope all is not as it seems?
About the Book:  Christmas on Scandal Lane
Including Scandal Beneath the Stars by Anna St. Claire
Slade Mason, the Earl of Drake receives an urgent missive demanding he return home. The second son of a duke, Slade left home to seek his fortune in India, building a small shipping company into a successful rival to the East India Company. Returning home, he discovers his father dead and his brother near death following a suspicious carriage accident. The list of suspects grows, while the killer remains at large.
Lady Bella Stewart finds her London Season lacking and realizes she continues to compare every suiter to her brother's friend, who left years ago to find his fortune. While shopping for a book, she finds herself face to face with him.
While investigating the accident which claimed his father, Slade renews an acquaintance with Lady Bella, a young woman he had not seen since his eighteenth year. Her beauty and wit take his breath away and sparks fly as they rekindle their friendship.
The pursuit into his father's death puts Slade and Bella in the crosshairs of a killer.
Can they survive the unseen dangers threatening his life and Bella's? Will trust and love be enough to save them?
Scandal Beneath the Stars is part of a new Christmas anthology set to release November 9. https://www.amazon.com/gp/product/B08XN9NZRM/ref
About the Author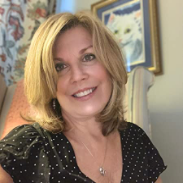 Anna St. Claire is a big believer that nothing is impossible if you believe in yourself. She sprinkles her stories with laughter, romance, mystery, and lots of possibilities, adhering to the belief that goodness and love will win the day.
Anna is both an avid reader and author of American and British historical romance. She and her husband live in Charlotte, North Carolina with their two dogs and often, their two beautiful granddaughters, who live nearby. Daughter, sister, wife, mother, and Mimi—all life roles that Anna St. Claire relishes and feels blessed to still enjoy. And she loves her pets – dogs and cats alike, and often inserts them into her books as secondary characters. And she loves chocolate and popcorn, a definite nod to her need for sweet followed by salty…but not together—a tasty weakness!
Anna relocated from New York to the Carolinas as a child. Her mother, a retired English and History teacher, always encouraged Anna's interest in writing, after discovering short stories she would write in her spare time.
As a child, she loved mysteries and checked out every Encyclopedia Brown story that came into the school library. Before too long, her fascination with history and reading led her to her first historical romance—Margaret Mitchell's Gone With The Wind, now a treasured, but weathered book from being read multiple times. The day she discovered Kathleen Woodiwiss,' books, Shanna and Ashes In The Wind, Anna became hooked.
Today, her focus is primarily the Regency and Civil War eras, although Anna enjoys almost any period in American and British history. She would love to connect with any of her readers on her website – www.annastclaire.com, through email—annastclaireauthor@gmail.com, BookBub – www.bookbub.com/profile/anna-st-claire,Twitter – @1AnnaStClaire, Facebook – https://www.facebook.com/authorannastclaire/ or on Amazon – https://www.amazon.com/Anna-St-Claire/e/B078WMRHHF?ref=  or Instagram @ annastclaire_author.
Join her newsletter (www.annastclaire.com) and receive a free book.