Ashmead, May 1805
Dear Bessie,
Good to hear grandfather has recovered his ague from April, and I thank you for keeping me informed.
You asked about doings in Ashmead. Mary Norton sends greetings. Her boy Issac is well on his way to joining his father in the carpentry. Arthur Corbin's wife died in February, grieving many. She was missed by the ladies' flower committee this Easter past I can tell you.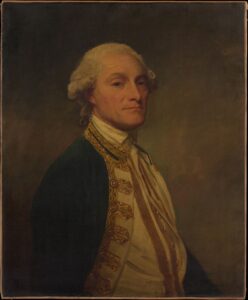 There has been much dissension about needed repairs at Saint Morwenna and the continued neglect by the folks at Clarion Hall who ostensibly endow the holding. The Earl of Clarion, as you know, prefers his house in London and the fleshpots over to the simple joys of Ashmead.
The son, Viscount Ashmead, Lord David that was, is cut from different cloth. Perhaps he remembers our little village fondly because those parents of his left him and his sister in the hands of Ashmead servants as children. Whatever the case, now that he's at university he makes sure to come to Ashmead between terms. He even attends Sunday services sitting up there alone in the family pew. He's no more than eighteen, God love the boy, but he takes estate business seriously and shows an interest in folks here about.
Sometimes I think too much. Rumor from servants at Clarion Hall is he went to the earl on the vicar's behalf. Told the old bag of wind to repair the road up to the Hall that runs by The Willow and the Rose, too. His da didn't like none at all. Treated the lad to a tongue lashing for his troubles, threatened to cut him off.
Some folks are miserable in their parents, Bessy, I can tell you. Ours weren't perfect, but compared to Clarion, we did well.
Maud
PS I held this missive waiting a few extra pennies for postage. I'm glad I did. This will shock you. Last time the young viscount came home, he found his favorite hound and his prize gelding gone, sold on his father's orders. Elsbeth Simmons says, when he came here between winter terms, he encountered Alice Wilcox, her all of nine years old. Maybe just took a good look for the first time. The nipper is a Clarion butter stamp for sure. Looks just like the viscount, his sister, and truth be told, the oldest Benson boy from up at the Willow, the one that ran off to war. Was in a taking about her treatment.
Lord David rode off and had words with the earl about looking after his by-blows, and the old man took offense. The sneak waited until the boy was back at university and sold off the young lord's prize possessions, including those beloved animals for spite. Said if Lord David was worried about Alice and the Benson boy, he could pay their way himself. Nasty bit of work is the Earl of Clarion.
About the Series
When the old Earl of Clarion leaves a will with bequests for all his children, legitimate and not, listing each and their mothers by name, he complicates the lives of many in the village of Ashmead. One of them grew believing he was the innkeeper's son. He is the first of The Ashmead Heirs.
https://www.carolinewarfield.com/bookshelf/
About Book One, The Wayward Son
Sir Robert Benson's life is in London. He fled Ashmead the day he discovered the man he thought was his father had lied to him, and the girl he loved was beyond his reach. Only a nameless plea from his sister—his half-sister—brings him back to discover he's been left an estate with a choice piece of land. He will not allow a ludicrous bequest from the earl who sired him turn him into a mockery of landed gentry. When a feisty little termagant with flashing eyes—and a musket—tries to turn Rob off the land—his land—he's too amused and intrigued to turn away. But the longer he stays, the tighter the bonds that tie him to Ashmead become, strengthened by the powerful draw of the woman rooted on land he's determined to sell.
Lucy Whitaker's life is Willowbrook, its land, its tenants, its prosperity, but she always knew it wasn't hers, knew the missing heir would come eventually. When a powerful man with military bearing rides up looking as if he wants to come in and count the silver, she turns him away, but her heart sinks. She can't deny Rob Benson his property; she can only try to make him love the place as she does, for her peoples' sake. A traitorous corner of her heart wishes Rob would love it for her sake.
His life is London and diplomatic intrigue; hers is Ashmead and the land. How can they forge something lasting when they are torn in two directions?
(As to David, the future earl, his story is The Upright Son.)