3oth of August, 1815
Dearest Eliza,
I fear my quest for the sword that may have once belonged to The Maid of Orléans will be hindered by the presence of Lord Maxwell Trent. I foolishly believed that he knew nothing of the sword, and trusted that when he boarded the ship in Cornwall, that he'd be well on his way to Italy by now. It was all a ruse. He didn't want me to know about the sword. I only discovered his duplicity when he arrived at the home of Lord Crispin Tilson, who had written not only to me about the rumor, but Max as well.
As you know, Max and I have often competed when in search of antiquities. However, this quest will prove to be far more difficult than those in the past. You see, there are dangerous men who are also in search of the sword. We've unfortunately encountered them previously, and they do not hesitate to use any means necessary to gain information or the antiquity for their employer. Already one shopkeeper has been harmed due to this search. Therefore, Max and I have reluctantly agreed to work together.
I can assure you that this will not be a pleasant task for Lord Maxwell feels the need to protect me. He claims my reckless nature, which I do not possess, will lead us into danger. Of course, I felt the need to remind him that I was the one who rescued him from a miscreant earlier in the day.
This is going to be by far the most trying quest, but because of the added dangers we have agreed to be partners this one time. I can only pray that we find the sword quickly so that we may go our separate ways.
Your dearest friend, Rosemary
About the Book, Lord Maxwell's Quest
Lord Maxwell Trent has never remained in one place for long. His fascination for history and quest for antiquities has taken him from Pompeii to Greece to Egypt, and now the search of an ancient sword has brought him to London—and back into Miss Rosemary Fairview's orbit.
Miss Fairview has always valued her independence. Raised by travel-mad parents and fascinated by her mother's archaeological journals, she knew that she'd never be content to settle into the dull life of running a household. When word of the lost sword brings Rosemary to London, she finds herself in pursuit of the same relic as her nemesis, Lord Maxwell Trent.
They know it's impossible the sword once belonged to The Maid of Orléans. But that one sliver of hope, the what-if, propels them on the quest to discover the truth.
Danger stalks them from Mayfair's drawing rooms to the maze of London's rookeries. Can they work together to find the sword—and to survive? And will they realize that perhaps they shouldn't have been competitors at all, but something more?
AN EXCERPT
"It's a pleasure to see you again, Miss Fairview." His tone cool and polite.
He was still angry. "But we both know that it is not," she smiled at him.
"Yes well, it's best not to deceive oneself," Maxwell muttered and strode toward the sideboard and poured a glass of brandy. "Did you make good on your promise and deliver the scroll you stole from me to the Vatican."
She gasped. "I did not steal from you, Lord Maxwell. I simply found it before you had a chance to do so. And yes, I delivered it to the good Father."
Maxwell snorted. "Stole," he muttered under his breath.
Rosemary had found it first, as he well knew, so why was he grumbling about her stealing?
Except, Max didn't really mean him. He was angry that she had taken the scroll from Jerusalem. However, she had more faith in the priests at the Vatican than he did, and as soon as the translation was provided, she'd return the scroll to Palestine and deliver it to the rightful owner. It was that simple.
Max returned to her side, now holding a glass of brandy, and stared down at her. Rosemary's breath hitched as she looked up into his blue eyes.
Blast, she shouldn't react to him at all, but she did. He was both aggravating and handsome and it irritated her that she was affected by his presence at all. It was an attraction she was almost able to set aside when seeking and finding antiquities, but in settings such as this, taking tea, she became all too aware of how much she desired him, and had for several years. This was also the very setting when she'd first met him. She'd only been a girl of thirteen, but infatuation for the rogue had taken root and remained a constant companion.
She'd also never let him know that he had any effect on her whatsoever.
"A word, Miss Fairview," Max ground out.
Rosemary blew out a sigh and set her tea aside before she followed him out onto the terrace.
"Why did you just lie to everyone and accuse me of theft?" she demanded.
"Because I couldn't tell them the true reason why I'm angry because it would put your reputation in jeopardy."
Rosemary blinked at him. "Reputation?"
He hitched a brow.
"Oh, you mean that I snuck out of your chamber, with the scroll, after spending the night with you and without so much as a by your leave?" She grinned. "Like a lover sneaking away after a night of passion?"
He quickly glanced around. "Please lower your voice before someone thinks we are lovers."
It stung that he'd be embarrassed or ashamed if someone thought he'd been with her. Or it could be because he was respectable. Sometimes Max was more prudish than the few matrons she'd met in Society.
"That is exactly to what I'm referring. Your disappearance that is," he added.
"I left you a note," Rosemary reminded him.
BUY LINKS: https://books2read.com/u/bzdpV9
About the Author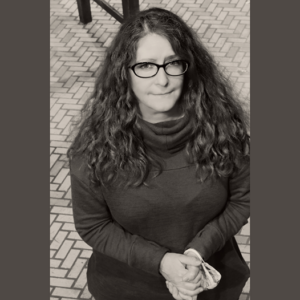 USA Today bestselling author Jane Charles is a prolific writer of over fifty historical and contemporary romance novels. Her love of research lends authenticity to her Regency romances, and her experience directing theatre productions helps her craft beautiful, touching stories that tug at the heartstrings. Jane is an upbeat and positive author dedicated to giving her characters happy-ever-afters and leaving the readers satisfied at the end of an emotional journey. Lifelong Cubs fan, world traveler and mother of three amazing children, Jane lives in Central Illinois with her husband, two dogs and a cat. She is currently writing her next book and planning her dream trip to England. Be sure to join Jane on Facebook @JaneCharlesAuthor and join her private reader group Romance and Rosé https://www.facebook.com/groups/romanceandrose. More information on her books can be found on her website: https://www.janecharlesauthor.com/